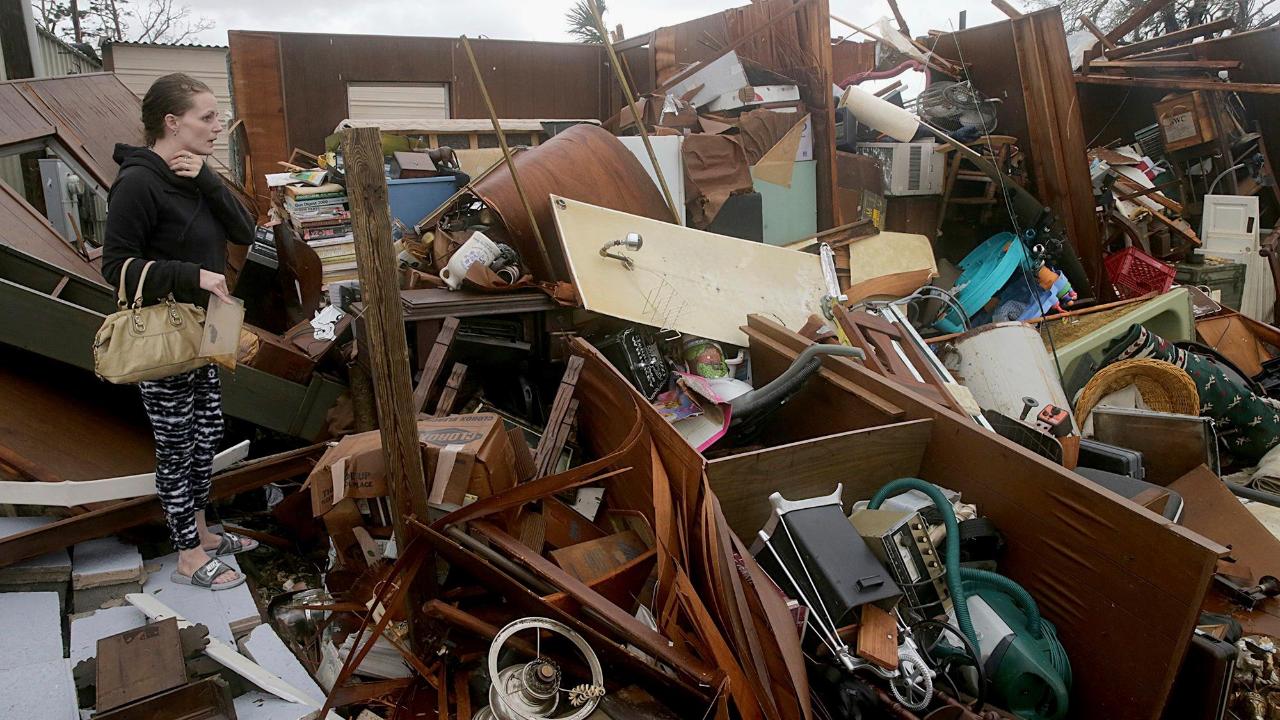 As the deadly Hurricane Michael wreaks havoc across the Florida Panhandle, some businesses have been accused of price-gouging essential items like gasoline and water, according to Florida Attorney General Pam Bondi.
Gov. Rick Scott declared a state of emergency ahead of Michael's arrival on Wednesday afternoon as a powerful Category 4 storm. State law prohibits price gouging of "essential commodities" like ice, water, chemicals, generators or other necessary goods after a declared state of emergency.
"Sadly, 99 percent of people are good and out there and trying to help each other," Bondi said on Thursday during an interview with FOX Business' Maria Bartiromo. "But of course you see the fuel stations trying to jack their prices up."
She lambasted a Speedy Mart located in Tallahassee on Springhill Road that she said was raising the price of water.
"The guy was laughing about jacking up the prices of water," she said.  "And we're not going to tolerate that."
There is no Speedy Mart listed at that location on Google Maps, but in a review for an M & K Foodmart on the same street in Tallahassee, one customer wrote that the convenience store was "Price Gouging Water during a Hurricane." The store could not be reached for comment on Thursday.
Bondi said in one instance, a sheriff confronted a fueling station for price-gouging, and the business immediately "dropped their prices even lower after he did that."
But Bondi applauded efforts by Chevron to curtail price-gouging at its Florida branches. In a letter sent to every fuel station in Florida, the California-based company warned its franchises that the corporation would be "watching what you are doing, and we will not tolerate price-gouging." (Chevron was accused of doing so during Hurricane Harvey, which barreled through Texas last September).
"They were great," she said.
Michael was downgraded to a tropical storm early Thursday, after leaving a trail of destruction from north Florida to central Georgia. At least two people have died.