How U.S. Voters Can Impact Latin America ETFs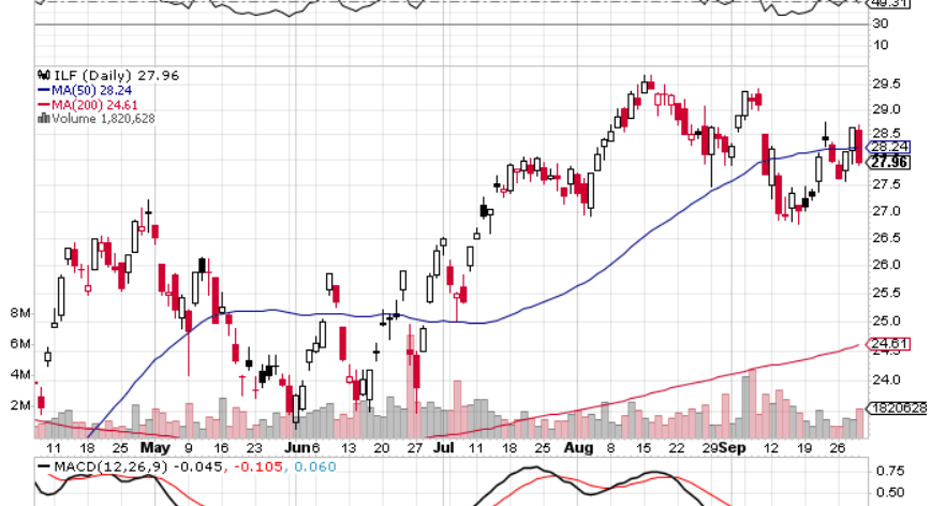 In a year of strength for emerging markets equities and exchange traded funds, Latin America is driving that resurgence. Rebounding commodities prices and the weaker dollar are key reasons why Latin America ETFs are rebounding.
However, U.S. presidential politics could impact the near-term performance of Latin American equities and the corresponding ETFs.
Latin America's central bank policies are notable, at least among the region's two largest economies, Brazil and Mexico. Although Brazil's central bank has not hiked interest rates since last year, its benchmark borrowing cost of 14.25% is among the highest in the world, emerging or developed markets. Earlier this year, Mexico's central bank surprisingly raised rates to help prop up the peso.
Related: How Central Banks Affect LatAm ETFs
Mexico is at risk as its reserve coverage ratio, or foreign exchange reserves divided by its funding gap, is just 1.6 years, which is less than the seven years of Russia, another oil exporter. Additionally, Mexico is constrained by its near-zero real interest rate, leaving little room to cut rates if its economy weakens.
While the iShares Latin American 40 ETF (NYSEArca: ILF) and the SPDR S&P Emerging Latin America (NYSEArca: GML) have been impressive performers this year, the same cannot be said of the iShares MSCI Mexico Capped ETF (NYSEArca: EWW), which has been adversely affected by rhetoric from Republican nominee Donald Trump.
"On the campaign trail Mr. Trump has also floated the idea of a 35% tariff on all imports from Mexico, although there is no mention of this on his campaign website. Non-tariff barriers (such as import quotas) may also be possible and could be more pernicious. Until 2011, the United States had refused to honour a condition of NAFTA that allowed Mexican trucks to operate in the US. This significantly increased the cost of exporting Mexican goods to the US," according to a Capital Economics note posted by Dimitra DeFotis of Barron's.
Latin America's rebounding equity markets is luring some investors back to the exchange traded funds that track the region. As an oil exporter, Mexico's currency has been hit by the falling crude oil prices – ETF investors should keep in mind that while Mexico has a large oil industry, none of the country-specific ETFs include exposure to the sector.
Related: Low U.S. Interest Rates Boost International Dividend ETFs
"For the likes of Brazil and Argentina, the impact is likely to be even more limited. Trade with the U.S. is small, and there are no free trade agreements with these countries to tear up. Instead, the main risk for these countries is that U.S. policymaking becomes more uncertain and that an increase in geopolitical risks causes a general rise in risk premia," according to the Capital Economics note seen in Barron's.
iShares Latin American 40 ETF
This article was provided by our partners at ETFTrends.