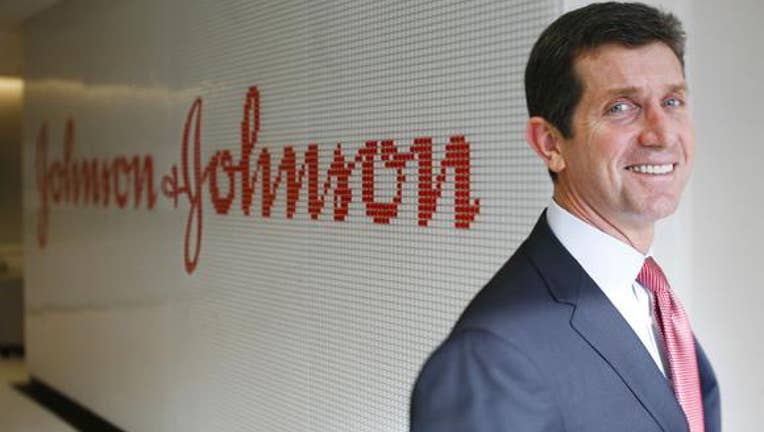 Johnson & Johnson CEO Alex Gorsky. Photo credit: Johnson & Johnson.
Business is good at Johnson & Johnson . Over the last 12 months, it's earned $71 billion in revenue, ranking 40th among S&P 500 companies. What does the 129-year-old business do with all its money? The slideshow below provides an answer.
Viewers of the slideshow will learn three interesting points, among other things, from scrolling through it:
First, Johnson & Johnson distributed nearly all of its earnings to shareholders over the last 12 months. It did so via dividends and share buybacks.
Second, Johnson & Johnson enjoys wide profit margins. Its pre-tax operating margin over the past 12 months was 27% compared to a 17% median for the S&P 500's 100 biggest companies.
Which, third, helps explain why shares of the pharmaceutical giant have outperformed the S&P 500 by approximately 1,500 percentage points since 1990.
What else can investors learn about Johnson & Johnson from an analysis of its revenue flows? Scroll through the brief slideshow below to find out.
All slideshow data sourced from YCharts.com on November 24, 2015. Slideshow image credits: Wikimedia Commons, istock/Thinkstock.
The article How Johnson & Johnson Spent $71 Billion in 12 Months originally appeared on Fool.com.
John Maxfield has no position in any stocks mentioned. The Motley Fool recommends Johnson & Johnson. Try any of our Foolish newsletter services free for 30 days. We Fools may not all hold the same opinions, but we all believe that considering a diverse range of insights makes us better investors. The Motley Fool has a disclosure policy.
Copyright 1995 - 2015 The Motley Fool, LLC. All rights reserved. The Motley Fool has a disclosure policy.