How Is United Technologies Shaping Up for 2016?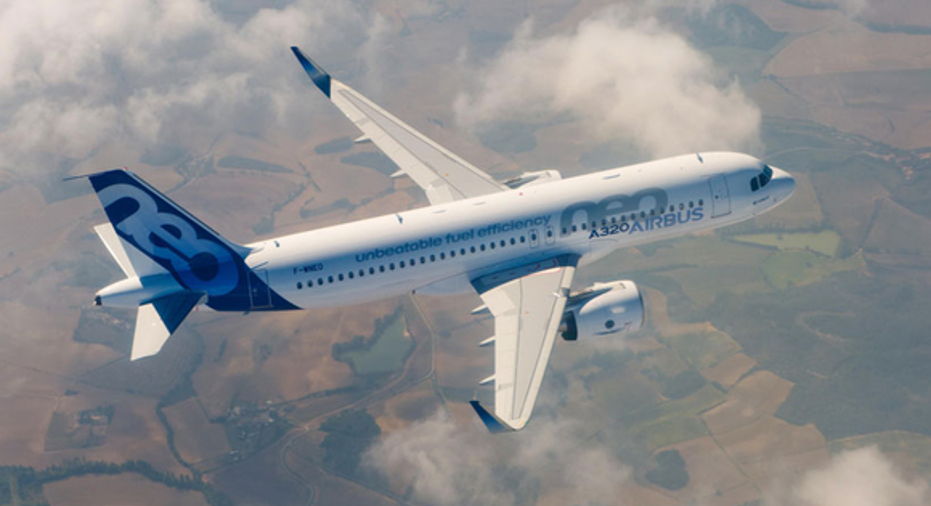 facesa year of transition in 2016. In a nutshell, next year will see the company laying the groundwork for long-term growth in recurring earnings and cash flow. It willmake the stock more attractive in the long term, but reduce near-term earnings prospects. Let's take a look at what investors need to know about the company's 2016.
UNITED TECHNOLOGIES' PRATT & WHITNEY GEARED TURBOFAN ENGINE HAS RECENTLY BEEN CERTIFIED ON THE AIRBUS A320NEO. SOURCE: PRATT & WHITNEY.
Adjusted EPS guidance of $6.30 to $6.60 for 2016 isn't anything for you to get excited about when compared with guidance for $6.20 to $6.30 for 2015 -- it implies an EPS growth range of flat to 6%. However, the real news is with the transformational story.It comes in three broad strokes:
A series of initiatives to improve return on invested capital, or ROIC, with better working capital and inventory management.
A multiyear $1.5 billion restructuring plan focused on reducing structural costs in high-cost locations.
Three of the four segments will have transitional years, either through new product launches and developments (UTC Aerospace Systems and Pratt & Whitney) or growth initiatives (Otis).
Former CFO and currentCEO Gregory Hayes keenly outlined how more emphasis would be put on ROIC than purely earnings growth in future years. The company remains on the acquisition trail, but Hayes' remarks on improving inventory turns and working capital management suggest a renewed focus on improving productivity and cash flow generation.
Furthermore, the restructuring plan indicates morelong-run cost-cutting. The $1.5 billion plan will run through 2018 and "is expected to result in $900 million of annualized run-rate savings when completed." In a press release, Hayes talked about "further structural cost reductions across the manufacturing base, particularly through footprint consolidation." The company has 22 million square feet of its 42 million square feet of manufacturing space in high-cost locations, offering ample opportunity for cost reductions.
Segment detailManagement expects 1% to 3% organic sales growth in 2016, but segment EPS at constant currency is expected to be in the range of negative $0.10 to positive $0.06. As noted earlier, only one of the segments, Climate, Controls, and Security, will have a typical year in 2016.
SOURCE: UNITED TECHNOLOGIES PRESENTATIONS. ALL FIGURES IN MILLIONS OF U.S. DOLLARS. OPERATING PROFIT IS AT CONSTANT CURRENCY.
Otis new-elevator equipment sales are expected to be flat, with 10% growth in the U.S. offset by high-single-digit declines in Asia. Meanwhile, Otis' higher-margin elevator-services sales are forecast to increase by the low single digits, with Asia up by the high single digits. So why is operating profit expected to decline when overall sales (see the preceding table) are forecast to increase?
The reason is management's plan to increase market share with new elevator sales in China to drive future long-term revenue streams through high-margin services sales. Indeed, Otis volume growth is expected to contribute $25 million to $75 million in profit, but reduction in margin mean price and product mix is expected to reduce profit by around $250 million.
Turning to Pratt & Whitney, commercial aftermarket profit is expected to be flat to up $50 million, with military profit down $150 million. However, the big story here is with the expected $225 million profit decline from commercial original equipment. Essentially, Pratt & Whitney is beginning to ramp up production of its Geared Turbo Fan (GTF) engine, with 20 expected to be produced in 2015 and 200 in 2016. Pratt & Whitney faces a high initial cost per engine, leading to a negative engine margin. However, there are three reasons to be optimistic in the long term:
Cost per engine unit is forecast to roughly halve by the time 200 to 250 engines are produced.
In the long term, it's the aftermarket revenue on the engines that counts, and that's something that requires a large installed base of GTFs.
Management claims GTF orders to date have 80% Pratt & Whitney fleet-management program coverage (compared to 40% to 75% on previous engines), generating more long-term revenue for the segment.
In a similar vein, Aerospace Systems faces a forecast of a $325 million to $300 million drop in operating profit from volume and mix, as it sells more newer low-margin aftermarket products, compared with high-margin older products. However, a planned $175 million to $200 million contribution from production cost reductions will help to offset the loss. In the long term, these newer products will probably be more profitable as commercial aircraft start to mature.
The company faces near-term earnings headwinds in 2016, but it's positioning itself for strong recurring aftermarket revenue in the future. All told, the main objective next year is to successfully execute the plans outlined here while battling some uncertain macroeconomic headwinds. If the global economy holds up in the next few years and United Technologies executes well in 2016, then the company looks set for significant improvements in earnings and cash flow in future years.
The article How Is United Technologies Shaping Up for 2016? originally appeared on Fool.com.
Lee Samaha has no position in any stocks mentioned. The Motley Fool has no position in any of the stocks mentioned. Try any of our Foolish newsletter services free for 30 days. We Fools may not all hold the same opinions, but we all believe that considering a diverse range of insights makes us better investors. The Motley Fool has a disclosure policy.
Copyright 1995 - 2015 The Motley Fool, LLC. All rights reserved. The Motley Fool has a disclosure policy.