How Bad Were the Results for Chipotle Mexican Grill, Inc.? Not as Bad as You'd Think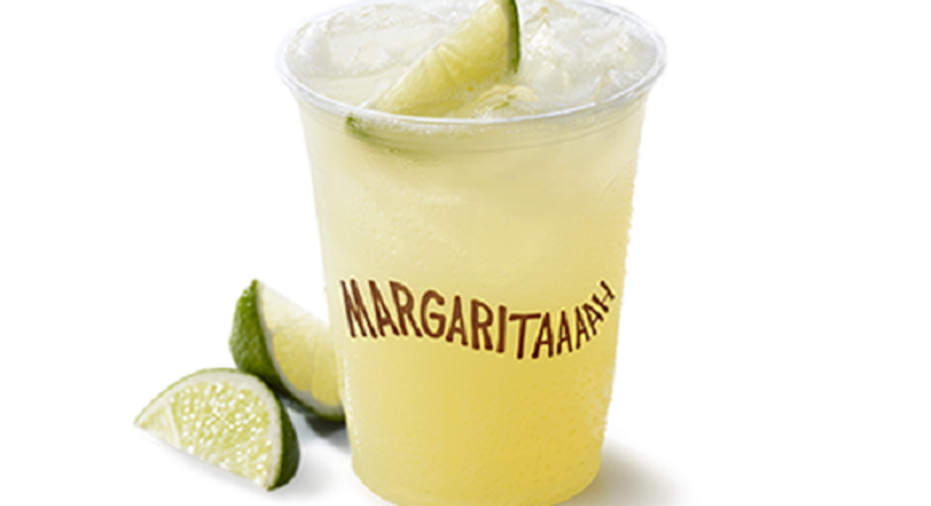 Chipotle investors probably feel the need for more of these lately. Image source: Chipotle.
After reporting itsworst quarter everas a public company in February, many investors hoped that beaten-down burrito-makerChipotle Mexican Grill would have started turning things around by now. Unfortunately, the company announced much worse financial results for its first quarter on April 26, including its first net loss as a public company.
But how bad were the results? What is management doing to turn things around? Let's take a closer look at the financial results, as well as what management had to say about the situation, and what they're doing to right the ship.
The numbers
| Metric | Q1 2016 | Q1 2015 | Change |
| --- | --- | --- | --- |
| Revenue | $834.5 | $1,089 | -23.4% |
| Net income | $(26.4) | $122.6 | -121.6% |
| Earnings per share | $(0.88) | $3.88 | -122.7% |
| Comparable restaurant sales | -29.7% | 10.4% | |
Revenue and net income in millions. Source: Chipotle Mexican Grill.
The comps decline of almost 30% is a bit misleading, as Chipotle said that transactions at restaurants open more than 13 months decreased by 21%, indicating that traffic wasn'tquiteasfar down as the 29% comps drop makes it seem. The big divergence between transactions and revenue comps was due to heavy promotional discounting in the quarter, a big part of the company's strategy to bring customers back.
Chipotle also opened 58 new locations in the quarter, helping offset the huge comps decline.
Everything cost more last quarter, but operating results weren't as bad as they seemWhile revenue fell significantly, Chipotle spent more money on essentially every expense line than it did the year before, with the exception of food, beverage, and packaging expenses, which declined because the company sold fewer burritos in the quarter:
Source: Chipotle earnings release.
As you can see, every operating expense increased as a percentage of revenue. Let's put a little context on the numbers in terms of cash expenses.
Of the company's $881.1 million in operating expenses, $34.8 million were non-cash depreciation/amortization, and the $2.2 million loss on disposal of assets was likely a non-cash loss, as well. That leaves $844.1 million of expenses as cash, with $834.5 million in revenue. That gives us -- roughly -- a cash loss of about $10 million in the quarter before taxes. Not good, but also not a $26 million loss.
Chipotle also saw a tax benefit of $18 million in the quarter because of the GAAP loss it reported, leaving its balance sheet in relatively the same shape as it was at the beginning of the quarter. The only significant change was tied to the company's $538 million purchase of shares held as treasury stock by the company.
In other words, digging past the GAAP results, which include non-cash charges and the non-cash benefit of depreciation and amortization expense, the strategy that management is taking -- which means high expenses and low margins until sales levels start to recover -- is probably more sustainable than it seems on the surface.
What management saidCFO John Hartung, on the company's marketing campaign gradually leading to more paying customers:
Hartung again, on the uneven geographic recovery:
What to expect in Q2John Hartung said that promotional/marketing expense was $55 million, or 6.6% of sales in the quarter, and that was expected to fall to 3%-4% of sales during the next few quarters -- a lower amount than at the start of the campaign, but still higher than historical levels. He also said that there are some indications that sales are slowly starting to recover in April, though they are still well off 2015 levels.
The marketing campaign is also shifting away from free food items to buy-one, get-one-free promos. Management is counting on this transition to start driving more revenue. While management wouldn't offer up guidance on earnings for the second quarter, Hartung did say that he doesn't expect the company to report a loss.
Looking aheadA few takeaways:
Management is committed to investing in making sure customers get a great experience, and not cutting costs because sales are down.
The balance sheet remains in good shape, even after higher cash expenses in Q1.
Marketing expenses are likely to fall in coming quarters, while sales are -- tenuously at this point -- starting to recover, which should further bolster the company's ability to continue investing in marketing and restaurant growth.
Other expenses -- particularly labor and store expenses -- aren't likely to decline, as management is emphasizing the restaurant experience as "the best marketing we can do."
Management also said that they still plan to open 220 to 235 new restaurants this year. Co-CEO Marty Moran did say that restaurants opened in new markets in Q1 performed less well than those opened in more-established markets, so the company would be more market-selective with openings.
All things considered, things probably aren't as dire as they may seem on the surface. Does that mean sales are set to recover quickly? Probably not. But at the same time, Chipotle's management is sticking to its plans based on a long-term recovery of the business, not managing quarter-to-quarter expenses, potentially at the risk of further damaging the brand's image at a critical time.
The article How Bad Were the Results for Chipotle Mexican Grill, Inc.? Not as Bad as You'd Think originally appeared on Fool.com.
Jason Hall owns shares of Chipotle Mexican Grill. The Motley Fool owns shares of and recommends Chipotle Mexican Grill. Try any of our Foolish newsletter services free for 30 days. We Fools may not all hold the same opinions, but we all believe that considering a diverse range of insights makes us better investors. The Motley Fool has a disclosure policy.
Copyright 1995 - 2016 The Motley Fool, LLC. All rights reserved. The Motley Fool has a disclosure policy.