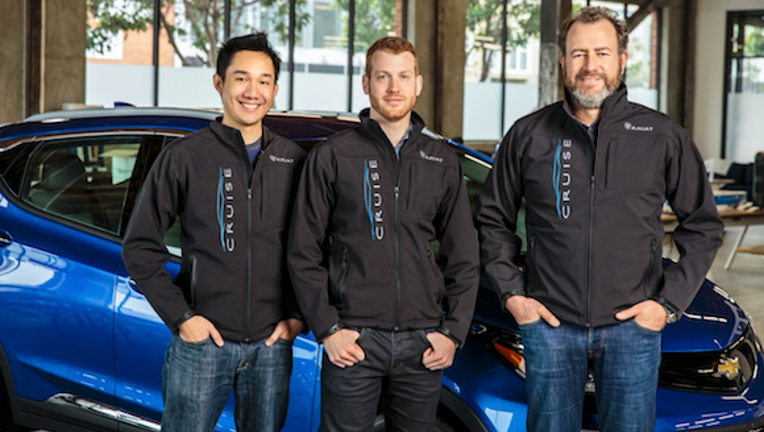 Image source: GM.
What happened?General Motors has announced that it is acquiring a small startup that specializes in autonomous driving technology, Cruise Automation. The acquisition is intended to accelerate the company's development of autonomous driving technologies in order to deliver better convenience and safety. GM recently formed an Autonomous Vehicle Development Team, and Cruise will operate independently within this division.
Does it matter?The acquisition is the latest in a string of moves that show that GM is very much focused on where future automotive technologies will take the market. There's been no shortage of discussion about the future of automated, electric, and connected cars combined with ride-sharing as a potential paradigm shift for mobility.
General Motors is addressing each of these trends. The company is preparing to launch the all-electric Chevy Bolt, recently invested in ride-sharing startup Lyft, and unveiled a new personal mobility brand called Maven that will offer car-sharing services. Autonomous driving technology is extremely complex and will take substantial investments, which is precisely what GM is doing.
The article General Motors Scoops Up Autonomous Driving Startup Cruise originally appeared on Fool.com.
Evan Niu, CFA has no position in any stocks mentioned. The Motley Fool recommends General Motors. Try any of our Foolish newsletter services free for 30 days. We Fools may not all hold the same opinions, but we all believe that considering a diverse range of insights makes us better investors. The Motley Fool has a disclosure policy.
Copyright 1995 - 2016 The Motley Fool, LLC. All rights reserved. The Motley Fool has a disclosure policy.