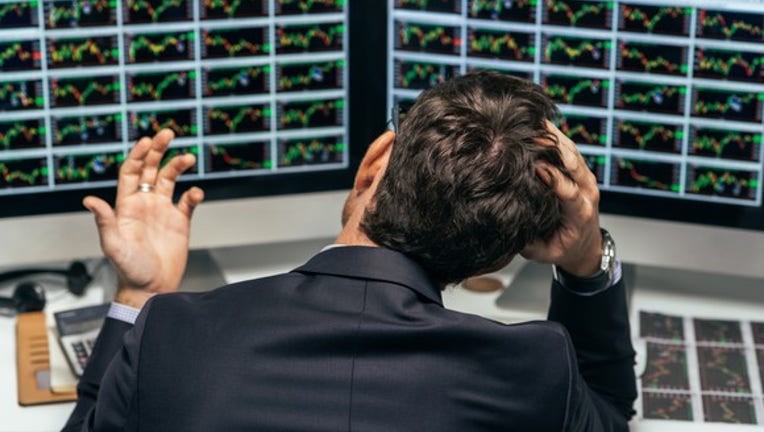 Image source: Getty Images.
It's been nothing short of a miserable year for embattled drugmaker Valeant Pharmaceuticals (NYSE: VRX), with its shares having fallen 83% year to date.
Valeant's woes are almost too many to list, but they essentially boil down to two primary factors: debt and growth. But, as I'll soon describe, shareholders actually got some good news for once.
Can Valeant overcome its concerns?
As of the end of the third quarter, Valeant had $30.39 billion in debt, a $380 million reduction from the sequential second quarter. Valeant has mainly grown in recent years through acquisitions, but with its M&A model shut down for the time being, Valeant's financial flexibility is practically nonexistent.
Valeant's management team understands that it needs to sell assets to give itself some breathing room, but jettisoning assets could prove trickier than expected. Valeant's peers are fully aware of its issues and as such are unlikely to pay a premium for those assets. Without a significant amount of debt reduction, Wall Street worries about whether Valeant will be able to service its debt over the long run.
The other issue, which correlates with its debt load, is its long-term growth prospects. CEO Joseph Papa has suggested that Valeant's core assets, Salix Pharmaceuticals and Bausch and Lomb, are possibly for sale if the company gets the right price in return. Selling these assets would more than likely remove a big chunk of debt, but it'd also cripple future EPS and EBITDA growth.
A good portion of Valeant's product portfolio aside from these two brand-name businesses are comprised of mature products where price hikes are generally the only means to growth. With Valeant's pricing practices being heavily scrutinized by lawmakers following its 525% price increase to Nitropress and 212% price hike to Isuprel in Feb. 2015, its growth rate is very much in question.
Image source: Getty Images.
Finally a reason for Valeant shareholders to smile
And yet, Valeant and its shareholders finally have something to smile about.
On Nov. 15, 13F filings were due at the Securities and Exchange Commission. These filings are a requirement of institutional money managers with more than $100 million under management, and they give both Wall Street and investors an inside look (albeit a look in the rearview mirror) at what some of the smartest money managers were up to during the previous quarter.
Based on SEC filing data found at WhaleWisdom, aggregate ownership of Valeant stock increased during Q3 by 1.9% to approximately 225 million shares. Although 41 funds closed out their positions in Valeant, 43 funds created a new position, with 111 funds adding to their existing position. Among the notable positive reactions are Pointstate Capital, which took an 8.52 million share stake during the quarter, and Citadel Advisors which upped its holding by more than 1.9 million shares to 3.36 million shares. Seeing high-profile money managers flocking to Valeant could coerce other investors to do the same.
Fundamentally, if you can overlook the debt situation, there is still a lot to like from a value perspective. Even with Valeant lowering its full-year EPS and EBITDA forecast during Q3, it's valued at only 3.3 times this year's adjusted EPS midpoint of $5.40 and about 1-1/2 times its full-year EBITDA. By all accounts these are exceptionally inexpensive metrics if you believe Valeant has a chance to loosen its debt shackles.
Image source: Disney-ABC Television Group via Flickr.
Furthermore, the surprise election of Donald Trump as president could assuage concerns that drug pricing reforms are around the corner. To be clear, both Trump and rival Hillary Clinton have stated that prescription drug reforms are needed. However, Trump has higher priorities to tackle once in office, which could put prescription drug reform on the backburner for the time being. If that's the case, Valeant's habit of using price increases on mature drugs to bolster its top-line may be back in play.
Before you get too excited...
However, before you get too excited about Wall Street increasing its holdings of Valeant Pharmaceuticals, you should again be reminded that 13F filings are backward-looking. These filings reflect what moves money managers made up until Sept. 30, 2016, which means that their reactions to three key events aren't known yet.
To begin with, as noted above, Valeant lowered its guidance for fiscal 2016 for the third time over the trailing 12-month period to a range of $5.20 to $5.40 for adjusted EPS and $9.55 billion to $9.65 in revenue. Back in Dec. 2015, Valeant had forecast $13.50 in EPS and $12.6 billion in sales at the midpoint, just to demonstrate how quickly its business model and profitability have deteriorated. Valeant received a nice boost following its Q2 report given that it stood by its full-year forecast, but there's no telling how money managers reacted to this latest miss.
Image source: Getty Images.
Secondly, rumors have been swirling for two weeks now that Valeant is in discussions with Takeda Pharmaceuticaland another unnamed suitor to sell its Salix Pharmaceuticals business for $10 billion (approximately $1 billion less than it purchased Salix for in 2015). The $8.5 billion in expected upfront cash, based on reports from people familiar with the matter, would make quite a dent in its debt load, but it would also remove practically every high-growth drug from Valeant's pharmaceutical portfolio. We simply don't know how money managers have reacted to this news.
Lastly, at the end of October we also learned that Valeant's now-former CEO, J. Michael Pearson, and former CFO, Howard Schiller, could face criminal charges based on the company's dealings with former drug distributor Philidor Rx Services. It's no secret that an investigation has been ongoing into whether or not Philidor had been working as a neutral party between Valeant and insurance companies, but the potential for criminal charges against Valeant executives is a new development. It could also lead to fines for Valeant and/or sales restrictions, depending on what investigators uncover.
Though a rare ray of sunshine has burst through with the 13F data, the forecast still looks pretty gloomy for Valeant in the near term.
Forget the 2016 Election: 10 stocks we like better than Valeant Pharmaceuticals Donald Trump was just elected president, and volatility is up. But here's why you should ignore the election:
Investing geniuses Tom and David Gardner have spent a long time beating the market no matter who's in the White House. In fact, the newsletter they have run for over a decade, Motley Fool Stock Advisor, has tripled the market.*
David and Tom just revealed what they believe are the ten best stocks for investors to buy right now... and Valeant Pharmaceuticals wasn't one of them! That's right -- they think these 10 stocks are even better buys.
Click here to learn about these picks!
*Stock Advisor returns as of November 7, 2016
Sean Williamshas no material interest in any companies mentioned in this article. You can follow him on CAPS under the screen nameTMFUltraLong, and check him out on Twitter, where he goes by the handle@TMFUltraLong.
The Motley Fool owns shares of and recommends Valeant Pharmaceuticals. Try any of our Foolish newsletter services free for 30 days. We Fools may not all hold the same opinions, but we all believe that considering a diverse range of insights makes us better investors. The Motley Fool has a disclosure policy.