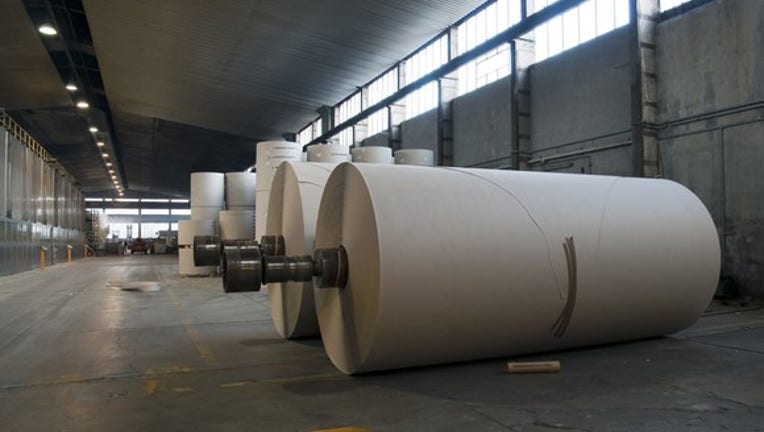 Investors were hesitant with Ecolab (NYSE: ECL) stock last year. While three of the company's four business segments demonstrated progress throughout 2016, the one that did not -- energy -- was treading water as global oil and gas drilling activity remained subdued by weak market conditions. As a result, the stock gained just 4.2% in 2016.
Given that the company's technology and services are involved with 40% of the world's crude oil production, or 35 million barrels per day, hesitation was not an unreasonable response. But that changed last week.
Ecolab reported impressive fourth-quarter and full-year 2016 earnings that demonstrated successful execution against management's near- and long-term growth strategies. While that pushed the stock to all-time highs, financial guidance for the year ahead sets the bar even higher.
Image source: Getty Images.
By the numbers
You can view the press release for the full financial details, but here are the important metrics to consider from full-year 2016 operations by segment:
Source: Ecolab.
Currency exchange rates played a role in each segment's performance, but that's par for the course for a global business (all numbers above reflect public exchange rates and are not adjusted). The important takeaway is that net income growth outpaced revenue growth across the board, except, of course, for energy. That demonstrates stronger margins and, more subtly, what drove gains for Ecolab last year: leveraging a strong portfolio of products and services to help customers lower their operating costs. The company reported "aggressive account gains across all segments" as a result of its efforts.
Investors will also notice that one of the largest year-over-year improvements in net income came from fewer corporate expenses. That's not meaningless, though, especially since improvements will continue in 2017.
Zooming out, here's how segment performance translated to overall financial metrics for full-year 2016 operations:
Source: Ecolab.
A slight decrease in revenue was more palatable thanks to greatly improved net income and GAAP (generally accepted accounting practices) earnings per share. The per-share growth was slightly higher than total net income thanks to a 2% reduction in the number of fully diluted shares available during 2016. Adjusted EPS -- a non-GAAP metric -- came in at the exact amount from the year-ago period, although the company's guidance calls for big gains this year.
Outlook
Management expects its aggressive push to acquire new customers, along with margin expansion and cost reductions, to continue in 2017. That helps to explain the rosy initial guidance:
Source: Ecolab.
Management cautioned that the biggest improvements will occur in the second half of the year. Regardless of timing, execution that yields the improvements in the table above will surely benefit shareholders.
Ecolab also provided outlooks for each segment that shareholders can use to gauge operational improvements throughout 2017:
Energy: Full-year sales on par with those from 2016 as activity begins to pick up in the oil services industry. The company's well stimulation business will lead the recovery, while the production and downstream businesses will follow once stable pricing and increased volumes are achieved in the second half.
Industrial: The company's food and beverage offerings will continue to outpace industry headwinds and improve throughout the year. Low single-digit growth in the water business will improve as the year goes on, while the paper business will demonstrate modest growth as it optimizes operations. That hints that the latter could see above-average growth in 2018.
Institutional: The institutional segment will grow in 2017. However, the fourth-quarter divestment of the Swisher brand will tame direct year-over-year sales comparisons through the first three quarters, while benefiting margins. The specialty and healthcare businesses are expected to continue adding customers and achieve near-double-digit growth for the full year.
What does it mean for investors?
Ecolab is a blue chip company because of its ability to achieve consistent, steady growth in any market. The company outperformed headwinds in nearly all of the industries it operates in, from pulp and paper to food safety, by doubling down on innovation and because of the quality of its products and people. Sure, single-digit growth doesn't elicit much excitement. But if consistency allows you to sleep soundly at night, then expect to get plenty of rest in 2017.
10 stocks we like better than EcolabWhen investing geniuses David and Tom Gardner have a stock tip, it can pay to listen. After all, the newsletter they have run for over a decade, Motley Fool Stock Advisor, has tripled the market.*
David and Tom just revealed what they believe are the 10 best stocks for investors to buy right now and Ecolab wasn't one of them! That's right -- they think these 10 stocks are even better buys.
Click here to learn about these picks!
*Stock Advisor returns as of February 6, 2017
Maxx Chatsko has no position in any stocks mentioned. The Motley Fool owns shares of and recommends Ecolab. The Motley Fool has a disclosure policy.