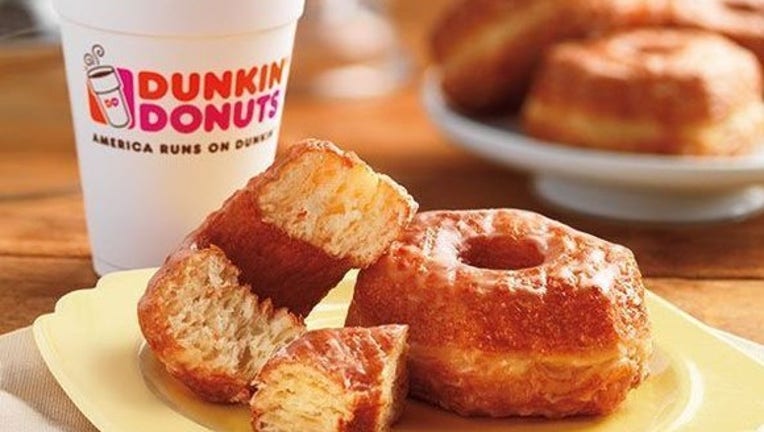 Dunkin' Brands Group, Inc. (NASDAQ: DNKN) is currently testing a concept in 300 U.S. stores that may surprise many of its investors: a streamlined menu.
Sure, this is only a test, but it's the antithesis of the company's recent strategy, which is to differentiate itself from mammoth competitors like McDonald's Corporation (NYSE: MCD) and Starbucks Corporation (NASDAQ: SBUX) through a never-ending cycle of rapid menu innovation. The recently introduced "Pretzel Croissant Breakfast Sandwich," which Dunkin' describes as a culinary mashup, is a fine example of how the risk-taking chain makes even Starbucks' food innovation look timid.
Still, for all of its boldness, Dunkin' still hasn't been able to lift U.S. sales to a desired level. Last year, comparable U.S. sales grew just 1.6%, and for 2017, the company will only commit to an outlook of "low single-digit" expansion in this category.
The menu test is one way to address Dunkin's' tepid top line. But if the experiment shows positive results and Dunkin' opts for a more pared-down slate of food and beverages, how will removing items boost U.S. revenue? In the company's most recent earnings call, CEO Nigel Travis explained the potential benefits:
Of the items Travis details, better throughput could indeed lift sales. Throughput is simply the amount of sales a company generates in a defined period of time. McDonald's provided the operational blueprint for this idea when it began to trim non-essential items from its menu three years ago, while promoting core items such as burgers alongside its all-day breakfast offering.
As customers faced less confusing choices at the menu board, and McDonald's employees no longer had to prepare time-consuming, low-sales products, throughput improved, and it became one of the factors leading to McDonald's comparable sales increase of nearly 4% last year.
Image source: Dunkin' Brands.
For Dunkin' Brands, an entity that is nearly 100% franchised, a simpler menu can also be used to optimize marketing spends, as Travis mentions. Each week, Dunkin' franchisees send 5% of gross weekly sales to the corporate entity as an advertising contribution. A reduced menu allows the company to pour resources into promoting items that are driving the highest-value sales. It's reasonable to guess that data being captured by Dunkin' Donuts' digital loyalty program, "DD Perks Rewards," is already isolating products with the highest potential for increased revenue.
Finally, a menu reduction pairs nicely with Dunkin' Brands' strategic initiative to double down on its strength in coffee, or as the company puts it, "build our coffee culture." Executives readily acknowledge that the ability to serve a cup of coffee rapidly is one of the organization's most important economic drivers.
Decluttering operations to make Dunkin' Donuts restaurants, and especially DD drive-thrus, a first choice for morning coffee drinkers is a strategic priority. It's precisely what executives mean when they tell investors that Dunkin' wants to position itself as "the beverage-led, On-the-Go brand." Last year, the company derived an amazing 58% of total Dunkin' Donuts systemwide sales from coffee and other beverages.
If Dunkin' does move forward with a menu that's more anchored around core products, it will undoubtedly continue to experiment with eye-catching beverages and sandwiches. But customers may begin to notice fewer innovations with less predictable shelf lives. So, if you're in the market for the new Coconut Creme Pie Flavored Coffee (and personally, I am definitely not), it's better try it sooner rather than later.
10 stocks we like better than Dunkin' Brands GroupWhen investing geniuses David and Tom Gardner have a stock tip, it can pay to listen. After all, the newsletter they have run for over a decade, Motley Fool Stock Advisor, has tripled the market.*
David and Tom just revealed what they believe are the 10 best stocks for investors to buy right now...and Dunkin' Brands Group wasn't one of them! That's right -- they think these 10 stocks are even better buys.
Click here to learn about these picks!
*Stock Advisor returns as of April 3, 2017.
Asit Sharma has no position in any stocks mentioned. The Motley Fool owns shares of and recommends Starbucks. The Motley Fool recommends Dunkin' Brands Group. The Motley Fool has a disclosure policy.