Cord-Cutting Pulls the Plug on Profit Growth at Rogers Communications Inc.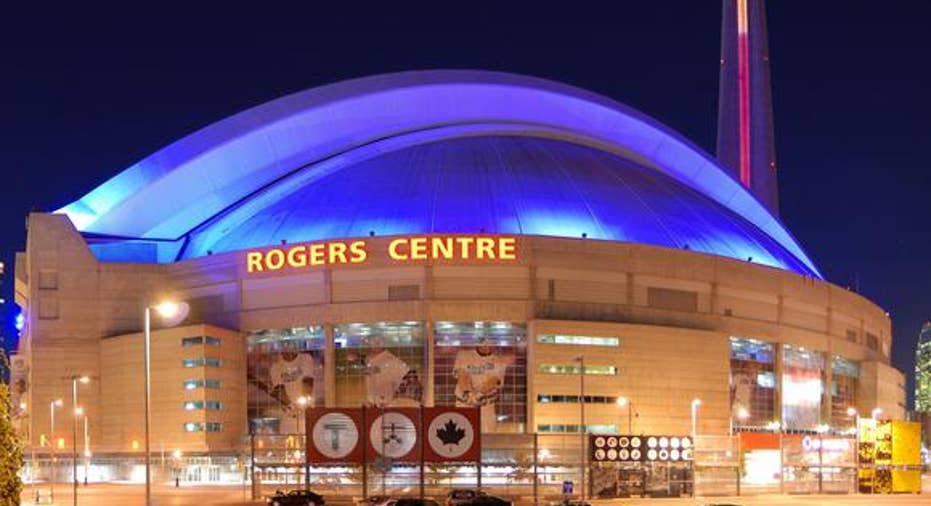 Image sources: Flickr user Larry Koester.
Cord-cutting continues to affect traditional media companies both in the U.S. and in our neighbor to the North. That's clear after taking a look at the first-quarter results of Canadian media and telecom giant Rogers Communications . While the company saw solid growth in its wireless division, its profit was pulled down by continued cord-cutting in its cable division.
Rogers Communications results: The raw numbers
| Metric | Q1 2016 Actuals | Q1 2015 Actuals | Growth (YOY) |
| --- | --- | --- | --- |
| Revenue | $3.25 billion | $3.18 billion | 2% |
| Adjusted operating profit | $1.1 billion | $1.12 billion | (2%) |
| Adjusted EPS | $0.51 | $0.53 | (4%) |
Source: Rogers Communications.
What happened with Rogers this quarter?Rogers' wireless division couldn't overcome weakness in its legacy businesses.
The company's key wireless segment delivered solid revenue growth, which was up 5% year over year thanks to a 4% increase in network revenue and a robust 28% increase in equipment sales, both resulting from strong subscriber growth. However, profitability was flat after a 17% increase in equipment costs, primarily from customers who upgraded to higher-cost smartphones, completely offset revenue growth.
Revenue and adjusted operating profit in Rogers' cable division both fell by 2%. This drop was due to an 11% decrease in phone revenue and a 7% drop in TV revenue, both resulting from a shrinking subscriber base. This performance was partially offset by an 11% increase in Internet revenue, as well as a 1% drop in operating expenses.
Meanwhile, revenue in the media segment was also weak, slumping 3% year over year. This decline was due to lower advertising revenue across the company's publishing, radio, and broadcast TV platforms, which was partially offset by higher sports-related revenue.
The company's business solutions segment showed some strength, with operating revenue increasing by 2% while adjusted operating profit jumped 11%. This performance was due to the growth of higher-margin next-generation service revenue.
What management had to sayCEO Guy Laurence noted in the earnings release: "Overall, we delivered another quarter of revenue growth, along with continued improvements in key subscriber metrics, despite an intensely competitive quarter. With momentum in Wireless, continued growth in Internet, and a clear path forward for our TV and media businesses, we're well positioned to achieve our 2016 financial guidance."
Rogers continues to do a good job at growing its wireless business, despite increased competition as new entrants such as Shaw Communications try to cash in on wireless growth. While Rogers' subscriber growth has yet to translate into profit growth, that's primarily due to the investments it's making in its customers to get them the smartphones they want. Further, like Shaw Communications, Rogers recently made an acquisition in the space, buying Mobilicity. It's still working to integrate the company, leading to lower profitability. However, Rogers sees these investments paying off down the road through higher data usage, which is expected to drive growth in average revenue per subscriber and overall profitability.
The company is also investing in new areas of growth to overcome cord-cutting in its legacy cable and media businesses. Many of these investments have been in content, with the company focusing heavily on live sports content through its deal with the NHL, as well as investing to bring its baseball team back to competitiveness. These investments have begun to pay dividends in its media division but have yet to halt the slide in its cable customer base. However, it's a slide that it's hoping to halt by investing in 4K TV, which has four times the resolution of standard HD. Rogers' initial focus is in sports programming, with the company planning to broadcast 100 live sporting events this year, including all the home games of its baseball team.
Looking forward Cord-cutting continues to cut into Rogers' profitability. It's an impact the company is working to overcome by investing heavily in wireless growth, as well as on new technologies and sports programming, to halt the slide in its TV subscriber base. While these investments have yet to pay off, they are at least keeping the company on track to meet its full-year guidance.
The article Cord-Cutting Pulls the Plug on Profit Growth at Rogers Communications Inc. originally appeared on Fool.com.
Matt DiLallo owns shares of Rogers Communications. The Motley Fool recommends Rogers Communications. Try any of our Foolish newsletter services free for 30 days. We Fools may not all hold the same opinions, but we all believe that considering a diverse range of insights makes us better investors. The Motley Fool has a disclosure policy.
Copyright 1995 - 2016 The Motley Fool, LLC. All rights reserved. The Motley Fool has a disclosure policy.