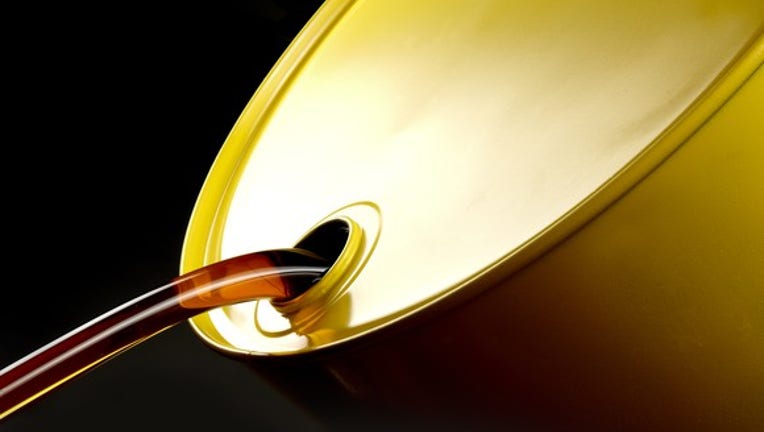 It was a rough Tuesday for oil and gas industry bigwig ConocoPhillips(NYSE: COP), whose stock was off more than 1.6% after it reported an adjusted loss for the first quarter of 2017.
In addition to -- of course -- turning a profit, the company is looking to reduce its debt load and improve its cash flows by shifting away from less-profitable operations and reducing its production costs. The first-quarter results, though, cast some doubt on how quickly the company will be able to do so.
ConocoPhillips beat on revenue but posted negative earnings for the quarter. Image source: Getty Images.
The raw numbers
Data source: ConocoPhillips. Chart by author.
The good, the bad, and the ugly
The numbers weren't all that bad, all things considered. Compared to a year ago, the company brought in more revenue and lost a lot less money ($1.3 billion less, to be precise). Expenses were down, as were overall operating costs.
That said, the fact that the company still isn't cash flow positive -- it ended the quarter with $501 million less cash than it started with -- is of concern. Even if you factor in short-term investments, which increased during the quarter, the company still finished the quarter about $300 million behind.
ConocoPhillips has claimed to be cash flow neutral with oil prices between $45 and $50 per barrel. In fact, management projected $6.5 billion in operating cash flow for 2017 with oil at $50 per barrel. But oil prices in the first quarter were above $50 per barrel: Marker prices for the quarterwere $53.78 per barrel for Brent crude and $51.83 per barrel for WTI. Yet the company still lost money.
Since $800 million of Conoco's outgoing cash went toward debt payments,hopefully the company will be able to run even more efficiently once it is able to close the $13.3 billion in asset sale agreements it inked during the quarter.But whether that pans out remains to be seen.
What management had to say
ConocoPhillips CEO Ryan Lance tried to put a positive spin on the earnings miss:
Investor takeaway
ConocoPhillips is heading in the right direction, but it's far from being the lean, mean, cash-generating machine it hopes to be. Investors hoping for positive earnings and cash flow no-doubt disappointed this quarter. Management says, though, that the company is "on track" to meet its goals this year. Let's hope they're right.
10 stocks we like better than ConocoPhillipsWhen investing geniuses David and Tom Gardner have a stock tip, it can pay to listen. After all, the newsletter they have run for over a decade, Motley Fool Stock Advisor, has tripled the market.*
David and Tom just revealed what they believe are the 10 best stocks for investors to buy right now... and ConocoPhillips wasn't one of them! That's right -- they think these 10 stocks are even better buys.
Click here to learn about these picks!
*Stock Advisor returns as of May 1, 2017
John Bromels has no position in any stocks mentioned. The Motley Fool has no position in any of the stocks mentioned. The Motley Fool has a disclosure policy.