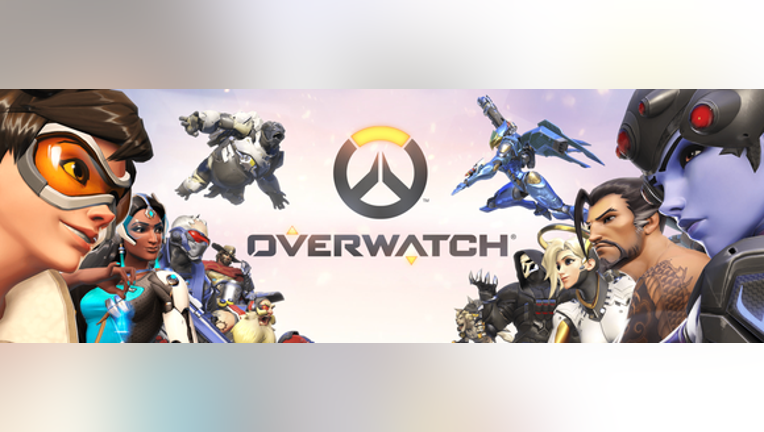 With the global e-sports audience expected to be around 500 million by 2020, there is a big opportunity for game companies to use e-sports to reach new audiences and increase engagement with key games. E-sports is not profitable as a stand-alone business, at least not yet, so game companies look at it as a marketing tool more than anything else.
Let's take a look at the e-sports initiatives of two leading game makers -- Take-Two Interactive (NASDAQ: TTWO) and Activision Blizzard (NASDAQ: ATVI) -- to find out which one is in a stronger position to benefit from one of the fastest-growing markets in gaming.
Activision Blizzard
Competitive gaming has become much more than friends playing together in a living room. Image source: Getty Images.
Activision has put together an impressive roster of former sports media executives to lead its new e-sports division. In 2015, Activision hired former ESPN CEO Steve Bornstein and the co-founder of Major League Gaming, Mike Sepso, to manage Activision's e-sports initiatives. In early 2016, Activision acquired Major League Gaming, a leader instreaming live e-sports events, to be the foundation of its Media Networks division. Later that year, it made another significant move by hiring Fox Sports executive Pete Vlastelica to be president and CEO of Major League Gaming.
At the time of his hiring, Vlastelica said, "It's clear that video games are the future of sports -- and if any company is positioned to capitalize on this global opportunity, it's Activision Blizzard."
Image source: Activision Blizzard Inc.
It's now clear that Activision was making these bold strokes in preparation for Overwatch, a new franchise designed specifically for competitive gaming. Overwatch has been very successful since its May 2016 release, having reached 30 million registered players through the first quarter of 2017, making it the fastest-growing title in Blizzard's history.There doesn't seem to be any slowdown in sales since the company had reported 25 million registered players at the end of the fourth quarter of 2016.
Now Activision is launching the Overwatch League to take advantage of the game's popularity. As the company explains, "A global league of the future ensures that fans in every corner of the world will have a professional team to root for and will be able to witness Overwatch played at the highest level. ... Our hope is to establish the Overwatch League as a professional career path open to any and all of the world's most competitive players." The e-sports league is set up like a traditional sports league -- with team owners, players under contract (with compensation and benefits), and live games for fans -- which gives the impression that the company really wants this to be profitable over the long term and not just a means to advertise the game in order to increase audience reach. Overwatch League looks like a good bet to be a profitable stand-alone business.
Take-Two Interactive
Earlier this year, Take-Two announced the NBA 2K eLeague in partnership with the NBA. Seventeen of the 30 NBA teams have signed up to participate, and some of the NBA team owners supporting NBA 2K eLeague -- including Dallas Mavericks owner Mark Cuban -- have previous experience investing in e-sports, placing the new e-sports league in good hands.
The NBA 2K franchise is Take-Two's main title and the one with the most promise in e-sports. The game has become known for its lifelike player animations, graphics, and authentic basketball gameplay. The game uses artificial intelligence to adjust to how you play, mimicking the way an opposing team would react in real life. This effort to create an authentic basketball simulation has won over millions of loyal fans over the years, with over 68 million units sold worldwide since its initial launch in 1999.
The game keeps getting better nearly every year. The latest version, NBA 2K17, is the highest-rated sports title on a console. Since releasing in fall 2016, NBA 2K17unit sales are up 10% over NBA 2K16, and could be the company's highest-selling sports title in its history.The popular basketball series is one of the company's most important contributors, along with Grand Theft Auto, in driving revenue.
Which company is better positioned for e-sports?
Take-Two's NBA 2K eLeague will be a great marketing tool for the NBA 2K franchise, but Activision's Overwatch has already reached a player base that is about half of all units sold in NBA 2K's history. Overwatch League is part of a broader strategy to develop Activision Blizzard into a massive entertainment empire based on its video game characters and other content.
At this point, Activision Blizzard looks in a much stronger position to capitalize on the growing interest in e-sports.
Find out why Activision Blizzard is one of the 10 best stocks to buy now
Motley Fool co-founders Tom and David Gardner have spent more than a decade beating the market. (In fact, the newsletter they run, Motley Fool Stock Advisor, has tripled the market!*)
Tom and David just revealed their ten top stock picks for investors to buy right now. Activision Blizzard is on the list -- but there are nine others you may be overlooking.
Click here to get access to the full list!
*Stock Advisor returns as of May 1, 2017
John Ballard owns shares of Activision Blizzard. The Motley Fool owns shares of and recommends Activision Blizzard and Take-Two Interactive. The Motley Fool has a disclosure policy.