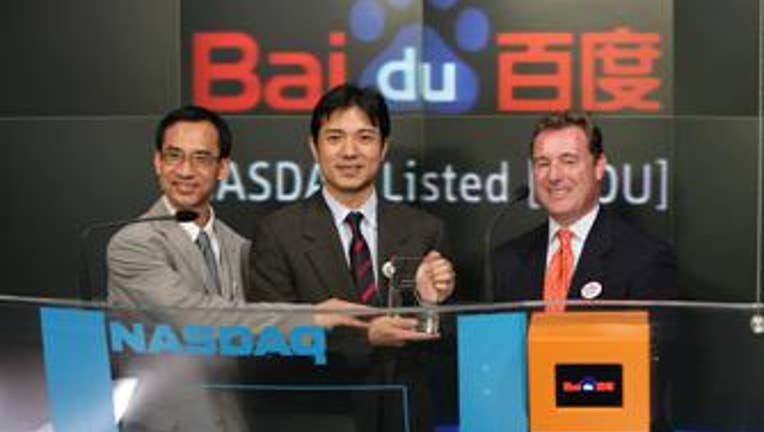 Image source: Baidu.
This year hasn't been kind toBaidu investors. Shares of China's leading search engine have moved lower in 2015, and it's not as if Baidu's financial performance has been putting up much of a fight. Net profit margins have contracted sharply for the third year in a row,according toS&PCapitalIQdata, and actual earnings have declined through the first three quarters of the year.
Baidu's disappointing production on the bottom line is smoking out naysayers, and as of mid-December, there were nearly 9.4 million shares sold short. That's a new high in the number of bearish wagers being placed on Baidu. It's substantially higher than when it clocked in with a short interest of 2.5 million shares a year ago and a big step up from the 7.5 million shares that were sold short at the end of November.
Speculative pessimism is afoot, but is it warranted? The growing number of bears would seem to think so, and with analysts scaling back their profit targets and occasionally their price targets, it would seem to justify taking a cautious approach. However, this also means taking a short-term view on a company doing a lot of long-term strategic planning.
Baidu is placing a lot of bets that won't be paying off right away. It's been throwing money at online-to-offline or O2O initiatives, and none of its new markets will be as lucrative as its original paid search model. From streaming video to online travel, Baidu has been able to use its brand leverage and acquisition-hungry cash to become a dominant player in competitive new niches, but the price of scaling quickly is a hit to immediate profitability.
It seems as if there is always a new venture that Baidu is working on. Marbridge Consulting reported yesterday that Baidu was in the process of raising between $300 million and $500 million to bankroll its fast-growing but cash-needy online takeout ordering business. Baidu Takeout has quickly escalated to a presence in 109 cities with 16 million users. It could probably finance its own side projects. Baidu's balance sheet was brimming with $12.1 billion in cash and marketable securities by the end of the third quarter. However, it's just as important to drum up partners and support with these new businesses.
That may not matter to the growing number of bears. They see Wall Street pros taking down their profit targets, ignoring the bigger picture and the buoyant top-line growththat's on display. Those shorting the stock may also see the stock rising -- Baidu stock has been rolling since bottoming out this summer -- believing that the disconnect between stock price and bottom-line fundamentals can't last. That's dangerous. Baidu has a history of making bears eat their words -- and their shorts.
The article Baidu, Tigers, and Bears -- Oh My originally appeared on Fool.com.
Rick Munarriz has no position in any stocks mentioned. The Motley Fool owns shares of and recommends Baidu. Try any of our Foolish newsletter services free for 30 days. We Fools may not all hold the same opinions, but we all believe that considering a diverse range of insights makes us better investors. The Motley Fool has a disclosure policy.
Copyright 1995 - 2015 The Motley Fool, LLC. All rights reserved. The Motley Fool has a disclosure policy.