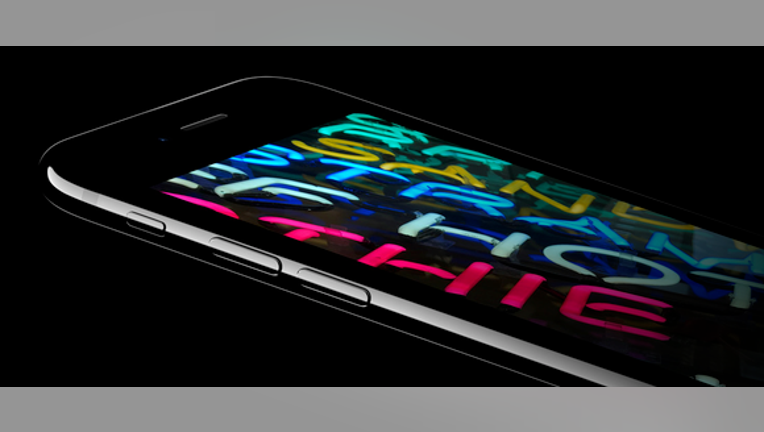 Image source: Apple.
Over the past year or so, Apple (NASDAQ: AAPL) has made a concerted effort to shift investor focus from unit sales and product cycles toward recurring-revenue sources like services and subscriptions. The iPhone maker started highlighting non-GAAP financial metrics like installed base purchases, which represented the gross value of digital content that users purchase in aggregate, irrespective of how those purchases end up being accounted for on Apple's financial statements.
Interestingly, Apple didn't disclose this figure last quarter, but that could be more about the SEC's broader crackdown on non-GAAP metrics that's been going on all year. The company is still very much trying to highlight services growth, noting the services business hit an all-time record last quarter. Here's CEO Tim Cook on the last earnings call:
For reference, the bar to make it into the Fortune 100 for 2016 was about $28.1 billion, and Apple's services revenue for fiscal 2016 was $24.3 billion.
Goodbye, Gene
Longtime Apple analyst Gene Munster is leaving Piper Jaffray to pursue a new career in venture capital, but the analyst is giving investors a parting research note. Munster has similarly taken note of how Apple has been trying to change investor perception, but the analyst believes that services will need to comprise at least 30% of revenue before investors start to "give it more credit." If Apple wanted to be classified as a services company, it would probably need to bring in half of revenue from services, in Munster's view.
This percentage has been rising as Apple's services business grows, but services comprised just 11% of sales last fiscal year. So Apple still has a long way to go before investors start to give the segment any real respect (at least if we go by Munster's thresholds). Apple will need to come up with many more services if it hopes to get there. Apple Pay is growing, but the company has never really been too forthright about the mobile payment service's economics.
Perhaps more importantly, it's really difficult to see a path toward services becoming this large in terms of the overall business, simply because the iPhone dominates Apple's financials...although in some contexts you could consider the iPhone itself as a service.
iPhone-as-a-Service (iPaaS)?
I know what you're thinking: The last thing we need is another "as-a-Service" acronym, and you're right. But hear me out. This isn't some new idea; investors have long relied on ongoing upgrades as part of the Apple thesis. But Apple's iPhone Upgrade Program is the clearest attempt to create long-term recurring revenue from annual upgrades in a structured way. Apple outsources the financing of this program to Citizens One, so for the most part it recognizes the related revenue upfront (net of a guarantee liability associated with the trade-in right).
But I'd argue that iPhone Upgrade Program revenue could be considered a form of services revenue, even though it shows up as iPhone revenue. The AppleCare component of the iPhone Upgrade Program is likely already being classified as service, but you could effectively consider the hardware component recurring revenue, too. That rationale would also apply to customers that participate in early upgrade and leasing programs offered by carriers, which would shift the accounting to the carriers' balance sheets.
The point is that you could take a subset of iPhone users that are committed to regular upgrades, either through Apple directly or via carrier programs, and arguably consider those sales as service given the long-term and recurring nature of the relationship. These data aren't available, but if you look at it this way, services actually comprise a larger percentage than what's officially reported.
10 stocks we like better than Apple When investing geniuses David and Tom Gardner have a stock tip, it can pay to listen. After all, the newsletter they have run for over a decade, Motley Fool Stock Advisor, has tripled the market.*
David and Tom just revealed what they believe are the 10 best stocks for investors to buy right now... and Apple wasn't one of them! That's right -- they think these 10 stocks are even better buys.
Click here to learn about these picks!
*Stock Advisor returns as of Nov. 7, 2016
Evan Niu, CFA owns shares of Apple. The Motley Fool owns shares of and recommends Apple. The Motley Fool has the following options: long January 2018 $90 calls on Apple and short January 2018 $95 calls on Apple. Try any of our Foolish newsletter services free for 30 days. We Fools may not all hold the same opinions, but we all believe that considering a diverse range of insights makes us better investors. The Motley Fool has a disclosure policy.