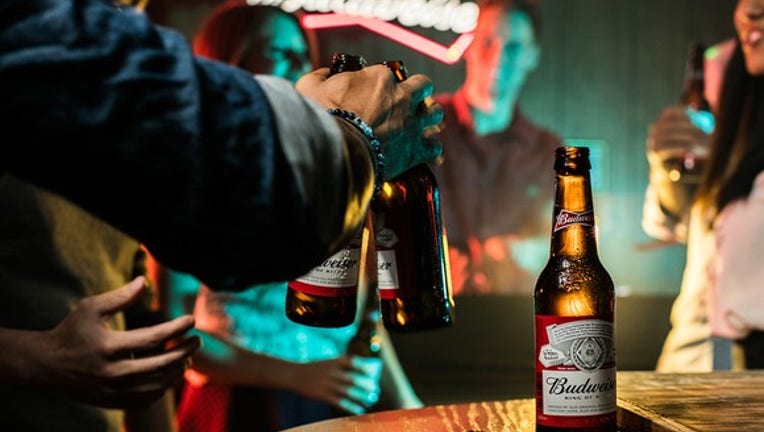 Anheuser-Busch InBev(NYSE: BUD) released fourth-quarter 2016 results Wednesday evening, highlighted by significant synergies related to the completion of last quarter's combination with SABMiller, as well as a return to modest year-over-year revenue growth, thanks to the company's "premiumization" and revenue management initiatives.Nonetheless, AB-InBev shares are down around 3.6% in Thursday afternoon trading as of this writing. Let's take a closer look at what the brewing giant accomplished as 2016 came to a close, and what investors can expect going forward.
IMAGE SOURCE: AB-INBEV.http://www.ab-inbev.com/content/dam/universaltemplate/ab-inbev/home/Budweiser.jpg
Anheuser-Busch InBev results: The raw numbers
*Reference base, which includes the results of SABMiller as if the combination had taken place at the beginning of Q4 2015.**As reported.DATA SOURCE: Anheuser-Busch InBev.
What happened with Anheuser-Busch InBev this quarter?
Organic revenue growth was 0.2% during the quarter.
Revenue per hectoliter grew 3.9%. The positive effects of revenue management and premiumization initiatives were only partially offset by continued weakness in Brazil.
Net income per share declined, primarily due to a combination of funding of the SABMiller transaction, an increase in net finance costs, negative foreign-exchange translation, and non-cash mark-to-market adjustments related to share-based compensation.
Total volumes fell 3.3% year over year during the quarter, including a 3% decline in beer volumes and a 4.4% drop in non-beer volumes. Even so, AB-InBev saw improving market-share trends in most key markets.
Global brand revenue increased 2.8% year over year during the quarter, including growth of 2.8% from Budweiser, 6.3% from Stella Artois, and 14.3% from Corona.
Realized $282 million of synergies and cost savings related to the SABMiller combination between April 1, 2016 and Dec. 31, 2016, on top of the $547 million reported by SABMiller as of March 31, 2016.
What management had to say
Regarding the prospects the SABMiller integration, which is "well underway," AB-InBev management reiterated:
Management also elaborated on AB-InBev's geographic performance:
Looking forward
For the full year of 2017 -- and despite increased volatility in some key markets --AB-InBev expects to accelerate overall revenue growth with the help of continued strength in its global brands and commercial revenue management initiatives. The company also increased its guidance for synergies and cost savings related to the SABMiller combination, to $2.8 billion (up from $2.45 billion previously). As it stands, the company has already captured just over $800 million of that total, and expects to realize the remaining $2.0 billion over the next three to four years.
All things considered, there were no big surprises this quarter from AB-InBev, even as the company continues to navigate the inherent challenges -- and realize the benefits -- of its massive global scale.
10 stocks we like better than Anheuser-Busch InBev NVWhen investing geniuses David and Tom Gardner have a stock tip, it can pay to listen. After all, the newsletter they have run for over a decade, Motley Fool Stock Advisor, has tripled the market.*
David and Tom just revealed what they believe are the 10 best stocks for investors to buy right now... and Anheuser-Busch InBev NV wasn't one of them! That's right -- they think these 10 stocks are even better buys.
Click here to learn about these picks!
*Stock Advisor returns as of February 6, 2017
Steve Symington has no position in any stocks mentioned. The Motley Fool owns shares of and recommends Anheuser-Busch InBev NV. The Motley Fool has a disclosure policy.