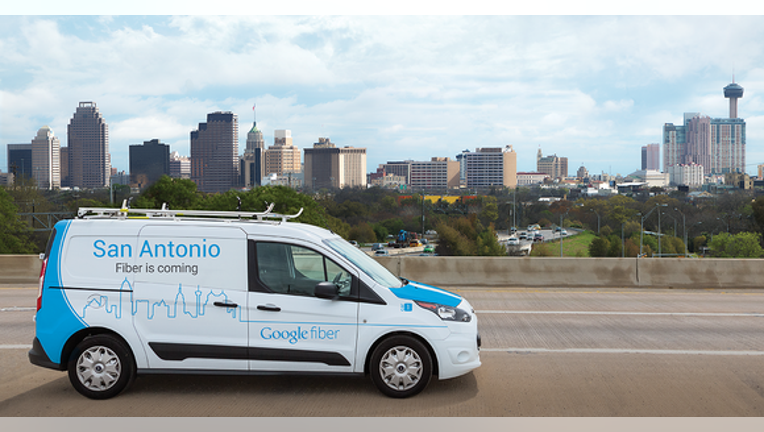 Is Google Fiber the culprit? Image source: Google.
Alphabet (NASDAQ: GOOG) (NASDAQ: GOOGL) reported fourth-quarter earnings last night, missing earnings expectations despite a beat up top. Beyond the core ad business, there were a few interesting developments worth highlighting. Expectedly, "Other Bets" continues to bleed out, generating an operating loss of nearly $1.1 billion on revenue of $262 million. The company lost $3.6 billion on these side bets throughout the full year. Hardware revenue is growing amid the company's broader push into products like the Pixel phone and new mesh Wi-Fi router system, among others.
Data source: SEC filings. Chart by author.
But by far the most puzzling aspect of the release was a one-time charge of $320 million that Alphabet mentioned in passing but would not elaborate much on. No one knows what the charge is for, and that's a decent chunk of change.
The $320 million question
CFO Ruth Porat attributed most of the charge to "equipment," and it came out of cost of revenue: "However, it's important to note the cost of revenues was also affected by approximately $320 million of one-time charges related to equipment and other adjustments which were unrelated to hardware."
Analysts tried to pry more detail out of Porat, with little success. When asked by two separate analysts, one of whom noted that it's "a relatively sizable amount," she mostly reiterated her previous remark:
The charge is a one-time item, which investors are often willing to brush aside, but it's still confounding. It's also worth noting that if it weren't for this charge, Google likely would have beat the bottom-line consensus estimate, so it's not insignificant. Probably the most compelling theory comes from J.P. Morgan analyst Doug Anmuth (via Tech Trader Daily), who believes it's related to Google Fiber.
If you recall, Google said in late October that it would "pause" its expansion plans, although it would continue strengthening its Fiber technology in its existing markets. That also entailed laying off Fiber employees, and Google Access CEO Craig Barratt would be stepping down (but remain onboard as an advisor). Google Access is the subsidiary that includes the company's ambitions to improve internet access, which includes Fiber and is accounted for in Other Bets.
This could help explain the $223 million sequential increase in Other Bets' operating loss. The incredibly high costs associated with expansion have always been a major hurdle to growing Fiber's footprint, and the change of strategic direction for Fiber could have resulted in writing down a bunch of equipment that had already been purchased.
10 stocks we like better than Alphabet When investing geniuses David and Tom Gardner have a stock tip, it can pay to listen. After all, the newsletter they have run for over a decade, Motley Fool Stock Advisor, has tripled the market.*
David and Tom just revealed what they believe are the 10 best stocks for investors to buy right now... and Alphabet wasn't one of them! That's right -- they think these 10 stocks are even better buys.
Click here to learn about these picks!
*Stock Advisor returns as of January 4, 2017
Suzanne Frey, an executive at Alphabet, is a member of The Motley Fool's board of directors. Evan Niu, CFA has no position in any stocks mentioned. The Motley Fool owns shares of and recommends Alphabet (A shares) and Alphabet (C shares). The Motley Fool has a disclosure policy.