AMD Stock Upgraded: What You Need to Know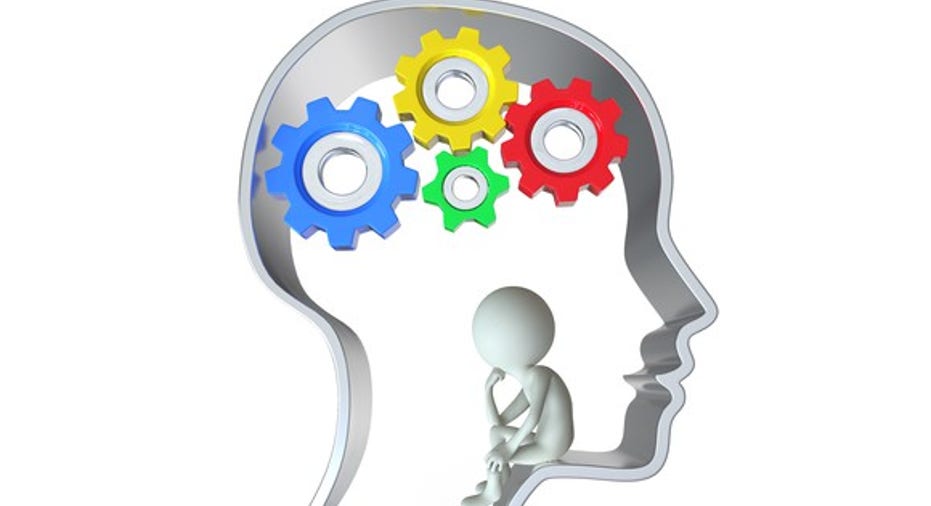 Economist John Maynard Keynes is generally credited with the quote, "When the facts change, I change my mind." Today, it's Merrill Lynch (CAPS rating: 93.93) that is putting the quote into practice.
According to StreetInsider.com, it's been more than two years since Bank of America's Merrill Lynch brokerage unit downgraded semiconductor chipmaker Advanced Micro Devices (NASDAQ: AMD) to underperform, assigning the stock a $4 price target on worries that the perpetually underperforming AMD just couldn't effectively compete with rivals such as Intel (NASDAQ: INTC) and NVIDIA (NASDAQ: NVDA).
Since that rating came out, however, AMD shares have not fallen, but instead climbed to nearly $10 as of this writing. And with this "fact" having changed, Merrill Lynch has decided to change its opinion of AMD stock today -- and upgraded the stock two notches, from underperform to buy.
Here are three things you need to know about that upgrade.
Merrill Lynch ponders the future of "deep learning" computers, and has a rethink about AMD stock. Image source: Getty Images.
1. Sua culpa
In a rare mea culpa, Merrill Lynch admitted today that it missed out on the turnaround in AMD's business -- and in its stock price earlier this year.
Quoted on TheFly.com this morning, the banker explains that it was "too concerned" about AMD's history of "weak execution, high debt, and competitive risks" from Intel and NVIDIA. In focusing on the company's disappointing history, Merrill says it may have missed the unfolding story of AMD's rising strength in PC gaming, artificial intelligence, and computer deep learning. AMD's progress in these areas, says Merrill, has led to gains in chip market share for AMD.
2. Balance sheet repair
At the same time, Merrill Lynch gives AMD's new CEO Lisa Su credit for shoring up AMD's balance sheet. With nearly $1.3 billion in cash on its books, S&P Global Market Intelligence data show that AMD has grown its cash reserves by roughly 25% since Merrill Lynch first downgraded it back in July of 2014. At the same time, AMD has shrunk its long-term indebtedness to just $1.6 billion.
Result: Cash on hand is nearly sufficient to balance out debt at AMD, and at the same time, says Merrill, AMD has succeeded in refinancing the debt it still carries, pushing out its due date and giving the firm breathing room as it continues to build cash.
3. The upshot
Factoring all these improvements into consideration, Merrill Lynch says that the same AMD stock it previously thought to be worth only $4 is now worth three times more -- $12 a share. And with AMD stock still selling for less than $10 a share today, that means there's more than 20% upside in the stock.
But is Merrill Lynch right about that?
The most important thing: Valuation
That's really hard to say, because while AMD's improvements are obvious, it's still not obvious that AMD stock is a better buy than Intel or NVIDIA, say.
Debt may be down and cash may be up, but S&P Global data show that AMD is still burning cash at the rate of $127 million a year. Under GAAP accounting standards, the stock looks even worse, with net losses of $548 million over the past 12 months. In contrast, both Intel and NVIDIA are GAAP-profitable companies, and both are generating not just positive free cash flow, but free cash flow actually superior to their reported GAAP profits -- $10.6 billion in FCF for Intel, and $1.2 billion for NVIDIA, over the past 12 months.
Long story short: I can't deny that AMD has made improvements in its business. I cannot say that Merrill Lynch is wrong when it peers into the future, sees these improvements continuing, and believes that despite its losses and despite its cash burn, AMD has a bright future ahead of it. All I can do is point to the multiple instances when other analysts have predicted similar turnarounds for AMD -- and been proven wrong.
AMD's financial picture looks a whole lot prettier today than it did just two years ago, but Intel and NVIDIA aren't sitting still, and AMD still has a long way to go to make up the gap between it and its more successful rivals. To cite another famous quote, I'm still not convinced that this leopard has changed its spots.
10 stocks we like better than Advanced Micro Devices When investing geniuses David and Tom Gardner have a stock tip, it can pay to listen. After all, the newsletter they have run for over a decade, Motley Fool Stock Advisor, has tripled the market.*
David and Tom just revealed what they believe are the 10 best stocks for investors to buy right now... and Advanced Micro Devices wasn't one of them! That's right -- they think these 10 stocks are even better buys.
Click here to learn about these picks!
*Stock Advisor returns as of Nov. 7, 2016
Fool contributorRich Smithdoes not own shares of, nor is he short, any company named above. You can find him onMotley Fool CAPS, publicly pontificating under the handleTMFDitty, where he currently ranks No. 340 out of more than 75,000 rated members.
The Motley Fool owns shares of and recommends NVIDIA. The Motley Fool recommends Intel. Try any of our Foolish newsletter services free for 30 days. We Fools may not all hold the same opinions, but we all believe that considering a diverse range of insights makes us better investors. The Motley Fool has a disclosure policy.