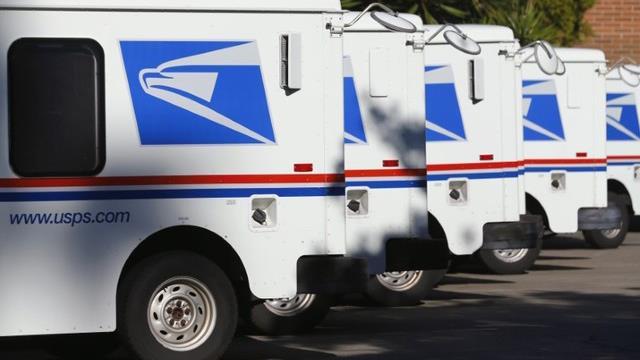 The U.S. Postal Service unveiled a series of proposed price hikes this week that could lead to significantly higher charges for Amazon and other prominent companies, months after President Trump publicly criticized the federal service's relationship with Amazon.
The proposed rate structure would impose a roughly 9 percent and 12 percent increase for shipments utilizing Parcel Select, the shipping service Amazon and other retailers use to complete deliveries to customers. If approved, the price changes would take effect in 2019.
"All the new prices reflect the best judgment of the Postal Service Governors, who are seeking to establish new rates that will keep the Postal Service competitive, while also providing the Postal Service with much needed revenue," a USPS spokesperson told FOX Business.
The USPS did not comment specifically on how the price hikes would impact its financial relationship with Amazon, if at all, or whether Trump's criticism factored into the decision.
Amazon did not immediately respond to a request for comment.
Trump has repeatedly commented on Amazon's use of the USPS, which operates at a significant financial deficit, alleging the e-commerce giant has taken advantage of the federal service. Trump ordered the creation of a commission last April to address the USPS's financial problems and suggest potential changes to its structure, noting that the service has lost $65 billion since the 2008 financial crisis.
"I have stated my concerns with Amazon long before the Election," Trump wrote on Twitter last March. "Unlike others, they pay little or no taxes to state & local governments, use our Postal System as their Delivery Boy (causing tremendous loss to the U.S.), and are putting many thousands of retailers out of business!"
It's unclear how the proposed price increases will affect Amazon, which negotiates a special rate with USPS for its deliveries, according to Politico.
The USPS also proposed a 5 cent increase to the cost of first-class stamps, marking the largest price hike since 1991.