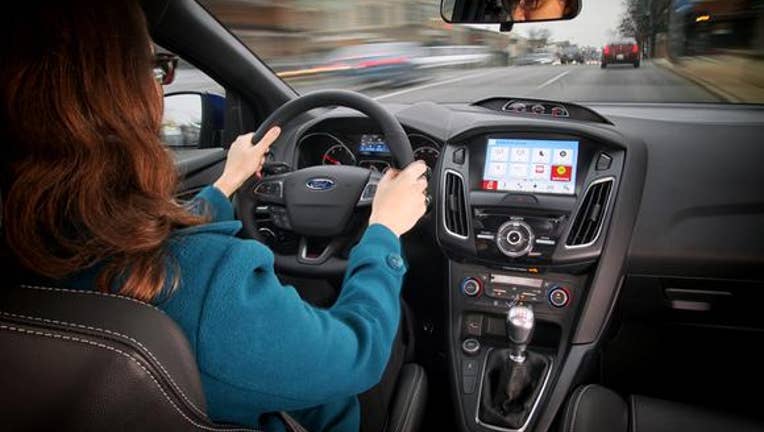 Ford's new F-150 has received high praise from critics, and it's selling very well. But a new study from J.D. Power raises doubts about the Blue Oval's long-term dependability. Are those doubts justified? Image source: Ford Motor Company.
Last week, J.D. Power released the latest edition of its influential and widely watched Vehicle Dependability Study. The VDS, as it's called in the industry, asks consumers who have owned a vehicle since it was new to report any problems that showed up in thethirdyear of their vehicle's life. It then aggregates the data to draw conclusions about which models -- and whichbrands-- have the fewest problems.
Keeping in mind that the study looked at 2013-model-year vehicles, some of its results weren't very surprising. But there was one very big surprise for those who have been watching the renaissance of one of America's most-loved brands:Ford Motor Company got clobbered.
The Blue Oval fell to31st place, second to the bottom. Only troubledFiat Chrysler'sDodge brand did worse. What was that about?
And more to the point for those of us of the Foolish persuasion: Will this result clobber Ford's stock price? We asked three auto-minded Fools for their thoughts.
Daniel MillerUh, no, Ford scoring really low on this dependability study will absolutely not kill its stock price. Here are two major reasons.
First, despite Ford plunging to nearly the bottom of J.D. Power's study, consumers and investors shouldn't forget that Detroit's second-largest automaker was cited by IHS Automotiveas having the most loyal consumers for five consecutive years until 2015, when General Motorsbarely unseated Ford. However, the Ford brand remained the highest-scoring brand in terms of loyal consumers, and it was Lincoln's slide that hindered Ford's total manufacturing score.
Consumers still love Ford, and will still buy Ford vehicles, and the company's stock won't plummet as a result of the dependability study. But wait, there's more...
Investors also have to remember the difference between J.D. Power studies. This one, the Vehicle Dependability Study, covers 2013 model-year vehicles owned for three years. That's back when Ford's MyFord Touch was basically a disaster, and J.D. Power notes that many problems in the study were design or infotainment/technology related, while engine and transmission problems -- much more serious, in my opinion -- declined from the prior-year study.
Taking that a step further, consumers and investors live in the "What have you done for me lately?" world. In that world, J.D. Power's 2015 Initial Quality Study, which covers brand-new vehicle models, shows Ford scored 12th,and above the industry average. That suggests that Ford has already figured out the minor problems that held it back with its 2013 vehicle models.
So why would its stock fall? It wouldn't.
Rich SmithWill Ford's poor placement in J.D. Power's 2016 VDS rankings "kill" the stock? I honestly don't know. J.D. Power, after all, is only one "opinion" of the quality of Ford's products. Other opinion makers, such as Consumer Reports,for example, give more mixed reviews of the Ford brand and its products.
For example, CR's most recent April 2016 "best and worst new cars" edition -- at newsstands today, get yours while it's hot! -- rates Ford's F-150 pickup truck top of its class. At the same time, CR says the Ford Fiesta is the least reliable new car on the market today, the new Ford Mustang has the worst gas mileage of any manual-transmission sports car, and the Ford Taurus has both the worst owner satisfaction score in the large-car segment and scores worst on road tests, as well!
The big Ford Taurus sedan is probably in its last year of U.S. production. It has never been a critical favorite. Image source: Ford Motor Company.
This all goes to show you that there are a lot of moving parts at work here. I do view Ford's poor showing on the VDS study as a negative. The Initial Quality Study that Dan speaks of, for example, that shows Ford improving in quality, covers cars only one year old. Most car buyers, however, don't buy a car with the intention of owning it for just one year, taking the hit on depreciation, and trading it in immediately for a new car. That would be financially foolish(with a small "f").
Most of us buy cars with the intention of owning them for at least a few years before trading them in. Accordingly, we want to know how these cars stand the test of time -- and that's where a carmaker's reputation for "dependability" trumps its reputation for "initial quality." We want to know if a car will give us trouble when we own it, and if its reputation for poor quality will give us trouble reselling it, too.
Over time -- and Ford's VDS rating has been tumbling for several years now -- a poor VDS rating is going to show up in lower resale values, lower prices a company can charge for its cars, and lower profits a company will therefore earn on its cars. In fact, with Ford's price down 15% during the past year, I'd say it's showing up already.
It's not good to see Ford near the bottom of these rankings, not after all of the work that the Blue Oval has put into improving the quality and reliability of its products. But I think it will prove to be no big deal in the long run. To understand why, let's start with what J.D. Power said in its statement about the latest VDS results:
Recall that the vehicles studied in the VDS are 2013 models. Back in 2013, Ford was struggling with its much-derided MyFord Touch touchscreen system. MyFord Touch was meant to build on the success of Ford's acclaimed SYNC system, but it was a buggy mess. Ford tried a series of updates to the system's software, but the negative reviews continued to pile up. Critics, including Consumer Reports,slammed it. Some even tried to instigate a class action suit over it.
But here's the thing: Since then, MyFord Touch has been replaced with a much better new system. Ford's then-chief operating officer Mark Fields heard the criticism, and decided to stop fighting it. Late in 2014, Ford revealed that it had redone the system from the ground up, dumping MyFord Touch's balky Microsoft operating system in favor of a much more robust one from a company called QNX, owned by BlackBerry, running on new hardware developed for Ford by Panasonic.
Ford's new touchscreen system, SYNC 3, has been reengineered from the ground up to be much more robust and user-friendly than its predecessor. Critics say it's a huge improvement over MyFord Touch. Image source: Ford Motor Company.
That new system, called SYNC 3, is now on the market, and the reviews have been very positive. Even from Consumer Reports:The magazine called the new system out for praise in a recent issue that named Ford's new F-150 the top full-size pickup in its ratings.
Long story short: Yeah, Ford had some very specific quality issues going on in its 2013 model-year vehicles equipped with MyFord Touch. We knew about them, and they were priced into the stock at the time. They have since been solved. Ever since, Ford's vehicles have otherwise been well regarded all along.
Thatshould be enough to greatly improve Ford's showing once the vehicles with SYNC 3 start to find their way into future editions of the VDS. We'll find out in a couple of years.
The article 3 Reasons Ford's Lousy Dependability Rating Will Kill the Stock (or Not) originally appeared on Fool.com.
Daniel Miller owns shares of Ford and General Motors. John Rosevear owns shares of Ford and General Motors. Rich Smith has no position in any stocks mentioned. The Motley Fool owns shares of and recommends Ford. The Motley Fool recommends General Motors. Try any of our Foolish newsletter services free for 30 days. We Fools may not all hold the same opinions, but we all believe that considering a diverse range of insights makes us better investors. The Motley Fool has a disclosure policy.
Copyright 1995 - 2016 The Motley Fool, LLC. All rights reserved. The Motley Fool has a disclosure policy.