3 Biotech Stocks I'm Not Buying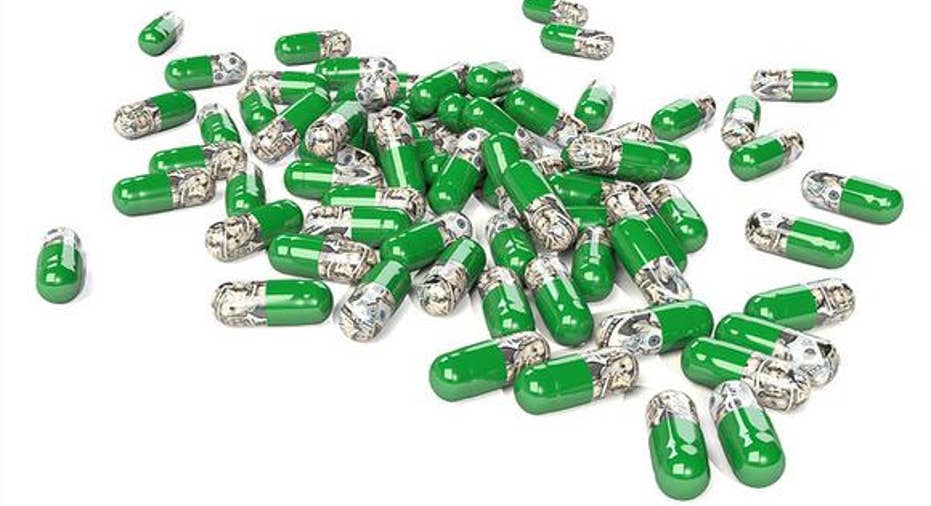 Source: Flickr user stockmonkeys.com
Biotech is notorious for its jaw-dropping pops and drops and for good reason: 90% of drugs fail in human clinical trials. Because most drugs fail in trials and trial failures can cause significant declines in a company's share price, I went searching for stocks that could be too risky to own in portfolios and found these three companies that I think investors ought to avoid.
No. 1: Ziopharm Oncology Biotech companies including Ziopharm Oncology are conducting a flurry of research into medicines that super-charge the immune system against cancer, but the market for immuno-oncology has become very crowded in the past two years and the jury is still out on whether or not these promising approaches will be effective and safe.
That's especially true of Ziopharm Oncology's pipeline because its most advanced drug is in phase 1 trials for breast and brain cancer -- the earliest stage for human trials -- and its work on chimeric antigen receptor T-cell therapies isn't in human trials yet.
Granted, the company is collaborating with top talent at the MD Anderson Cancer Center and its use of switching technology could help it craft a best-in-class option, but there's a lot of question marks regarding life threatening cytokine responses popping up in the study of CAR-T and an argument could be made that competitors, including Juno Therapeutics have programs that could reach the market more quickly than Ziopharm Oncology's.
Obviously, I'll be rooting for Ziopharm Oncology's research to pan out, but it's too early in its trials for me to be willing to take on the risk of a clinical trial stumble or its being outmaneuvered by competitors.
Source: GW Pharmaceuticals
No. 2: GW Pharmaceuticals I always get nervous when the market cap of a company soars because they're working on 'the next big thing' and in the case of GW Pharmaceuticals, its focus on medical marijuana makes me worry that investors are over-pricing the opportunity for this company; especially given its high profile setbacks this year.
Namely, three large phase 3 trials studying the use of its THC drug, Sativex, as a therapy for cancer pain failed to outperform placebo and another study evaluating marijuana's potential in schizophrenia delivered less than awe-inspiring results, too.
GW Pharmaceuticals' trial failures set the bar high for its ongoing studies evaluating the use of the cannibinoid CBD in epilepsy patients diagnosed with Dravet syndrome and Lennox-Gastaut syndrome. Results from those trials are expected soon and if they don't pan out either, then it could cause a significant drop in GW Pharmaceuticals shares.
Since GW Pharmaceuticals recent track record is worrisome and poor results in these trials could cause a big drop in shares, I'm content to sit this one out too.
Source: Anavex Life Sciences Corp
No. 3:Anavex Life Sciences Corp. The over 65 population is going to double and absent a cure, that means that the number of Alzheimer's disease cases is going a heckuva lot higher than it is today.
That should mean a big opportunity for drugmakers in the hunt to crack the code and stall this disease, including Anavex Life Sciences Corp, but I'm unconvinced that Anavex Life Sciences has what it takes to warrant a spot in portfolios.
The company's targeting of the sigma-1 receptor that may play a role in Alzheimer's disease progression is intriguing, but the company's financial picture is worrisome.
Recently, the company moved its listing from the unregulated wild-west OTC market to the NASDAQ to attract more investors and ostensibly tap equity markets for more cash, but cash on the books ahead of this move totaled just $7.3 million and the company's operating loss was $1.5 million in Q2.
Those financials aren't very confidence-inspiring considering that the company's plans include launching large and expensive clinical trials to evaluate its lead drug, Avanex 2-73.
Admittedly, the company has some financial flexibility thanks to an unconventional financing deal it inked with Lincoln Park Capital Fund earlier this year. In that deal, Anavex Life Sciences gave Lincoln Park Capital Fund 179,598 shares up front in exchange for Lincoln Park's agreement to buy $50 million in Anavex Life Sciences stock over the next three years. That could give Anavex Life Sciences enough funding to get trials under way, but it's unlikely to be enough to usher Anavex 2-73 all the way through phase 3. As a result, this deal (and additional future share offerings) could dilute current investors pretty significantly. For that reason, I think it makes sense to sit on the sidelines and let this company mature a bit before jumping in and buying.
The article 3 Biotech Stocks I'm Not Buying originally appeared on Fool.com.
Todd Campbell has no position in any stocks mentioned. Todd owns E.B. Capital Markets, LLC. E.B. Capital's clients may have positions in the companies mentioned. The Motley Fool recommends Juno Therapeutics. Try any of our Foolish newsletter services free for 30 days. We Fools may not all hold the same opinions, but we all believe that considering a diverse range of insights makes us better investors. The Motley Fool has a disclosure policy.
Copyright 1995 - 2015 The Motley Fool, LLC. All rights reserved. The Motley Fool has a disclosure policy.