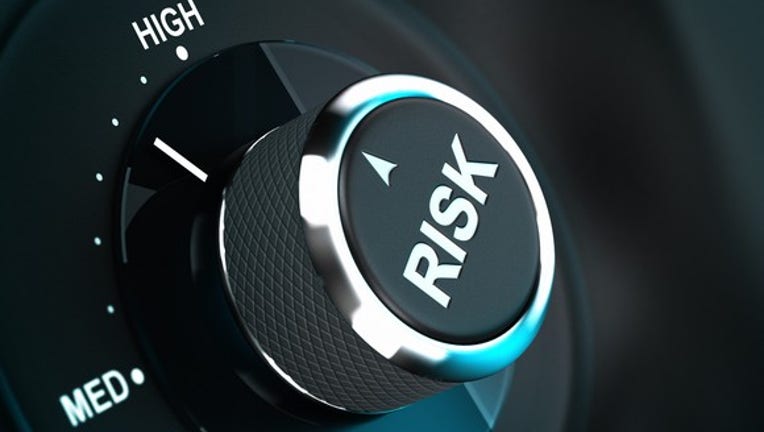 Can anything slow down Incyte (NASDAQ: INCY)? The biotech's stock is up 30% in just the last three months. A potential rival to the company's Jakafi in treating myelofibrosis underperformed in a late-stage clinical study. Another possible blockbuster drug for Incyte awaits regulatory approval. It might seem like Incyte is bulletproof, but here are three key risks the biotech still faces.
Image source: Getty Images.
Barriers forbaricitinib
Incyte has high hopes that baricitinib could be its next huge winner. Lilly (NYSE: LLY) licensed the JAK1 inhibitor in 2009. In January, Lilly submitted the drug for approval in the U.S. as a treatment forrheumatoid arthritis.
Baricitinib beat leading rheumatoid arthritis treatment Humira in a head-to-head comparison. These clinical results didn't raise any serious safety concerns for baricitinib, either.Great efficacy and a solid safety profile should give the experimental drug pretty good odds of winning approval. Of course, anything can happen in the regulatory review process. There's still a chance that baricitinib won't be cleared for marketing.
That's certainly a risk for Incyte, but the greater risk could be in the commercial launch. Steven Stein, Incyte's chief medical officer, recently said that he expectsa "slow and steady uptake" shouldbaricitinib gain regulatory approval. If sales grow more slowly than expected or aren't as steady as anticipated, Incyte could feel a bigger negative impact than Lilly.
Epic fail for epacadostat
Incyte currently is enrolling patients in a late-stage clinical study for epacadostat in combination with Merck's (NYSE: MRK) Keytruda in treating melanoma. The biotech also has multiple clinical trials in progress for epacadostat in combination with other therapies targeting various forms of cancer.
Phase 1/2 results of the epacadostat-Keytruda combo in treating melanoma were promising. However, that study evaluated only 19 patients with melanoma. The phase 3 study will include around 600 patients.As Incyte found with Jakafi earlier this year, earlier clinical success doesn't always translate to success in late-stage studies.
The negative impact for Incyte of a major setback for epacadostat, particularly in the melanoma study, would be huge. RBC Capital Markets analystSimos Simeonidis thinks nearly one-fourth of the biotech's market valuation stems from the potential for theexperimental oral IDO1 inhibitor.
Pricing pressure from politicians
Many biotech investors breathed a sigh of relief after the U.S. election in November. Democratic presidential candidate Hillary Clinton had promised to make high drug prices a major focus if she was elected. After Republican candidate Donald Trump won, fewer people worried about political pressure on biotechs and pharmaceutical companies to hold down drug prices.
That sigh of relief might have been premature. President-elect Trump says that he doesn't"like what's happened with drug prices" and has promised to do something about the problem. One change that he would like to make is to allow Medicare to negotiate lower drug prices with drug companies.
A 30-day supply of the 10-milligram dose of Jakafi currently costs around $11,000. If political pressures culminate in legislative changes that are adverse to drugmakers, Jakafi's price could go down -- and Incyte's shares would also.
Assessing the risks
I don't think the risks for baricitinib are terribly high. The drug probably will win FDA approval, in my view. And because it compares well against Humira both in efficacy and convenience, I expect the commercial launch of baricitinib will be successful.
The risks for epacadostat are somewhat higher. You never know how a late-stage study will turn out even when earlier studies had really positive results.
As for what will happen in Washington with respect to drug pricing reform, it's a roll of the dice. There is some bipartisan support for allowing Medicare to negotiate drug prices. On the other hand, the presumptive nominee to head theDepartment of Health and Human Services, Rep. Tom Price (R-Ga.), has previously opposed the idea.
Investing is all about risk versus reward. While Incyte certainly faces some risks, the potential for reward from this biotech stock appears great. I don't think Incyte will slow down anytime soon.
10 stocks we like better than Incyte When investing geniuses David and Tom Gardner have a stock tip, it can pay to listen. After all, the newsletter they have run for over a decade, Motley Fool Stock Advisor, has tripled the market.*
David and Tom just revealed what they believe are the 10 best stocks for investors to buy right now... and Incyte wasn't one of them! That's right -- they think these 10 stocks are even better buys.
Click here to learn about these picks!
*Stock Advisor returns as of Nov. 7, 2016
Keith Speights has no position in any stocks mentioned. The Motley Fool has no position in any of the stocks mentioned. Try any of our Foolish newsletter services free for 30 days. We Fools may not all hold the same opinions, but we all believe that considering a diverse range of insights makes us better investors. The Motley Fool has a disclosure policy.