Workplace trends emerged from rapidly changing economy
Glassdoor warned that wage growth is cooling, jobs are harder to find in specific industries and companies are seeking more from current employees
Although we will make it through 2023 having avoided a recession, economists project that there are still risks to the global economy, such as geopolitical tensions and persisting inflationary pressures, that could create impact dynamics within the workplace, according to a new report from Glassdoor. 
Glassdoor Chief Economist Aaron Terrazas told FOX Business that they have already identified eight trends which "reflect the rapidly shifting dynamics of the jobs market and workplace." 
Currently, wage growth is cooling, jobs are harder to find in specific industries and companies are seeking more from current employees, according to Terrazas. 
SMALL BUSINESS OWNERS NOT OPTIMISTIC AS INFLATION, LABOR STRUGGLES CONTINUE: NFIB SURVEY
"Looking at the data, the shift looks like a return to pre-pandemic norms. But for many employees – particularly for the youngest generation who only entered the workplace over the past four years – it feels like a rude awakening," he said. 
Here's a breakdown of some trends Glassdoor has noticed: 
Pay
Although wages and salaries will likely continue to increase, Glassdoor projected that "total compensation could erode along non-cash dimensions."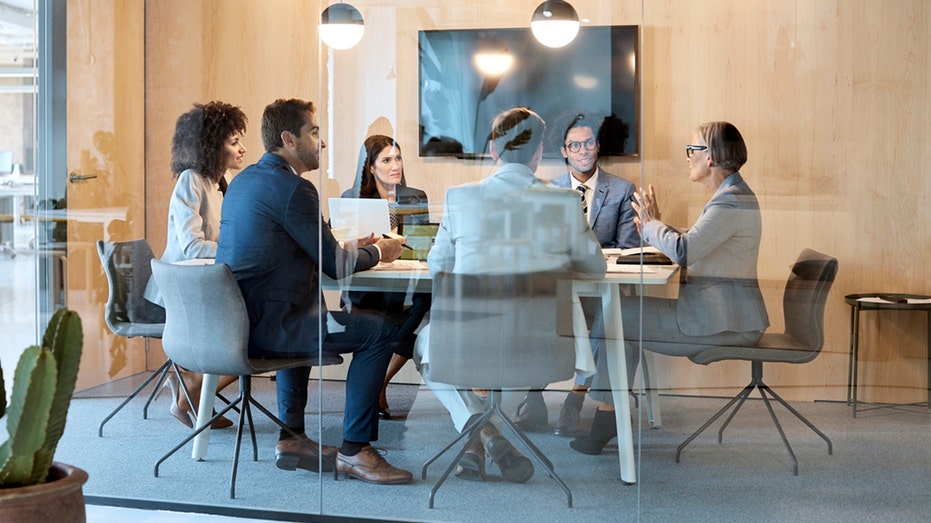 Glassdoor said its data suggests that 7% to 8% of workers who stay in the same job in a typical year see their salary decline on an annual basis. However, this past year, that figure sat at 10%. Still "employers looking to cut costs have more levers beyond salary," according to the report. 
Benefits
Some benefits have started to rise in 2023 such as parental leave, mental healthcare and fertility assistance. However, Glassdoor said evidence suggests that access to benefits has started to erode across the economy and that trend could accelerate next year. 
"As employers sought to attract workers back into the labor force during the tight jobs markets of 2021 and 2022, there was a widespread effort to make working more accessible for parents, or perhaps to attract Millennials on the cusp of their prime family-formation years," the report read. "That tide could ebb – or even turn – in 2024 as labor is more available and companies scrutinize costs to identify the benefits that are most (and least) important to their employees."
MOST SMALL BUSINESS OWNERS FEAR US ECONOMY WILL WORSEN OVER NEXT YEAR
For instance, the number of employees with access to 401k plans, dental insurance, tuition assistance, commuter assistance, gym memberships and mobile phone discounts has declined, according to data gathered by Glassdoor.
The share of employees with access to vision insurance has also stagnated.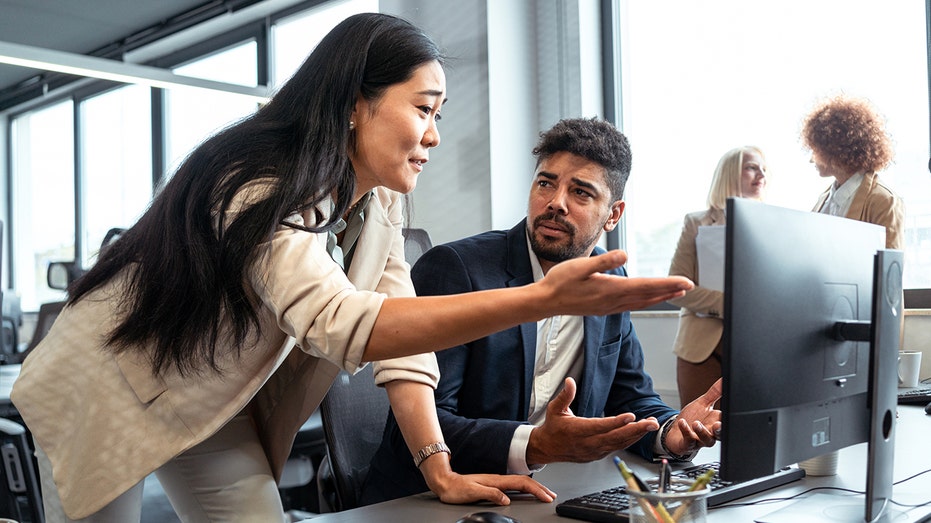 "These declines have, for the most part, been more pronounced in industries that experienced turmoil in 2023, such as tech and finance," the report read. 
Layoffs
The layoffs that cascaded through certain industries in 2023 is projected to impede employee morale well into next year, according to Glassdoor economists. 
Employees who had layoffs over the year experienced "sharp drops" in employee satisfaction, according to Glassdoor ratings. 
"Surprisingly, these effects are still ongoing even many months after the layoffs took place," according to Glassdoor economists. 
GET FOX BUSINESS ON THE GO BY CLICKING HERE
These ratings continue to be stagnate if not deteriorate even up to 180 days after the layoffs in 2022 and 2023 occurred, according to Glassdoor. 
Ratings for career opportunities and business outlook also "fall sharply as workers worry about their future prospects." There are also drops in measures like culture & values, diversity & inclusion and work-life balance.