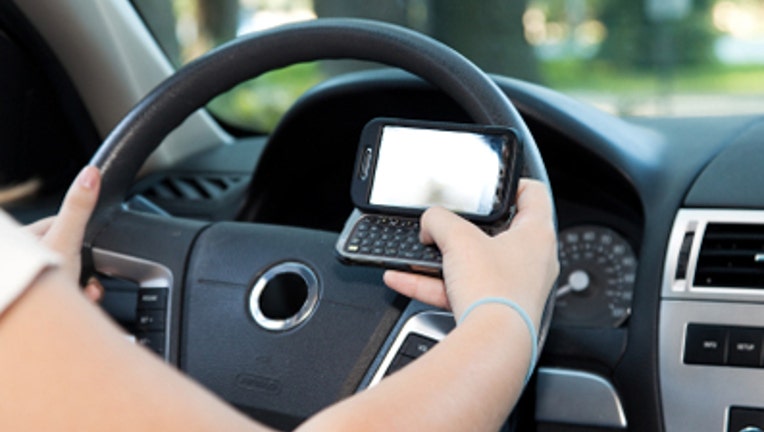 The nation's youngest motorists - already notorious for their inexperience and tendency to text behind the wheel - can now add drowsy driving to their list of high-risk road factors.
Sleepy drivers are more likely to be  under age 24, according to a new survey by the AAA Foundation for Traffic Safety.
One in seven drivers under age 24 admitted falling asleep at least once while driving in the past year, compared with one in 10 of all licensed drivers, the survey found. (See: "States with the highest teen fatal crash rates.")
Motorists age 16 to 24 are also 78% more likely to be drowsy at the time of an accident than drivers age 40 to 59, says the AAA Foundation. (See: "Don't let your teen be a crash-test dummy.")
It's not just the youth that are guilty of dozing and driving
Despite the prevalence of drowsy driving among the young, these findings should serve as a wake-up call for all motorists. While eight out of 10 people consider sleepy driving a significant safety risk, 30% admitted driving in the past 30 days when they were so tired "they struggled to keep their eyes open," the report says.
Perhaps, then, it's no surprise that one in six fatal crashes involves a drowsy driver, making driving while exhausted one of the leading contributors to traffic wrecks, according to a 2010 AAA Foundation study of National Highway Traffic Safety Administration data.
Keeping your rates low when insuring a teen
The news of teens driving while tired comes at a time when they are also the target of nationwide federally-backed distracted driving campaigns designed to stop texting behind the wheel. 58% of high school seniors say they text while driving, according to the Centers for Disease Control and Prevention. (See: "Video study: teen girls twice more likely to text while driving.")
And, due to their lack of experience, the nation's youngest drivers are already considered a high-risk group by auto insurance companies - and car insurance premiums reflect it. Your premium hike will depend on your family's particular situation, but adding a teen male to your policy will usually at least double your rates, according to CarInsuance.com.
Here are some tips to help mitigate the high cost of insuring a teen driver:
Qualify for a good-student discount: Most insurance companies provide a discount to high school or college students with a B average or better or a GPA of 3.0 or better.
Qualify for a distant student discount: Most companies offer a discount for students who  live  100 to 150 miles away from home with no acces to a car insured on your policy.
Have your teen take more classes: Some companies, including MetLife, give a 5% discount for taking an additional driving class offered by the National Safety Council. At USAA discounts in some states can be as high as 10 to 15% for taking a state-approved driver-improvement class.
Sign a parent-teen driving contract: Some insurance companies will give a discount of up to 5% for these contracts. Typically your teen agrees to  follow certain rules, such as not driving at night or not driving with friends in the car.
Choose a safe car: If you are buying a car for your teen, choose one that has high safety ratings. Insurers offer lower premiums for vehicles with high safety standards.
Assign your teen to the beater: If your son or daughter will be driving a family car, make sure the new driver is assigned to the vehicle that's cheaper to insure.
The original article can be found at Insurance.com:I'm so tired I can't text and drive