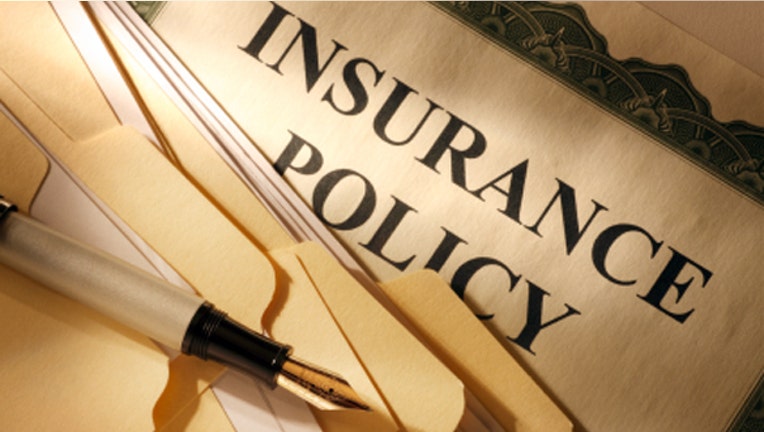 Starting in 2014, the federal government will require you to buy health insurance. That's when the individual mandate goes into effect under the Affordable Care Act.
Upheld by the U.S. Supreme Court in June, the mandate requires everyone (with a bunch of exceptions) to have health insurance, whether it's through an employer-sponsored plan, government-funded health insurance program, such as Medicare or Medicaid, or a private individual policy.
Worried about where you'll find a health plan? Here's where to look in 2014:
State exchanges
The Affordable Care Act requires states to set up competitive health insurance marketplaces called exchanges. The federal government will set up the exchanges in states that don't set up their own. (See How health insurance exchanges will work.)
The exchanges will offer websites where you can compare health insurance plans and prices and buy coverage online. You'll also be able to see whether you qualify for government-funded insurance programs or government subsidies to help you afford health insurance premiums.
"It's a pretty impressive platform to set up," says Dan Maynard, president of Connecture Inc., a Milwaukee area-based software company that's designing the online-sales systems for exchanges in Maryland and Minnesota.
The websites will include self-service tools to guide you through the process of enrolling in government programs, if you're eligible, or choosing a private health plan based on your needs.
In most cases exchanges will include call centers, where you can phone for help in choosing and enrolling in a plan, Maynard says. All exchanges will work with so-called "navigators." These are groups and professionals in the community who can help you enroll in a health insurance plan through a state exchange. Insurance brokers, consumer advocates and non-profit groups could serve as navigators, and some state exchanges might have community outreach centers.
"Each state is going to approach it a little differently," Maynard says.
Companies and brokers
An estimated 30 million Americans are uninsured now. That's a lot of folks to hit the insurance market all at once, especially as new regulations go into effect, such as premium subsidies for people who meet certain low- and moderate-income requirements.
"Not everybody speaks insurance-ese," says Carol Taylor, director of compliance and government affairs at Beacon Benefit Consulting in Jacksonville and Orlando, Fla. "It's going to be very, very complex. Agents are still going to have a consultative role."
Even though consumers will be able to shop for themselves through the exchanges, many will want some personal help from an insurance agent to sort through the options, she says.
Aetna, one of the largest health insurers, remains committed to brokers and will offer incentive programs to build stronger relationships, and develop new technology to make it easier for brokers to work with the carrier, says Barbara DeMaio, head of individual business for Aetna.
Health insurance companies will also sell plans directly to consumers through their own websites and call centers.
DeMaio says Aetna expects that most of its business will continue to come through brokers and directly to the company in 2014. Sales through state exchanges will grow as the new marketplaces get established.
Retail stores
Some health insurance companies are opening retail stores where you can shop for a policy, check on claims and get one-on-one health education coaching:
Highmark Blue Cross Blue Shield just opened its newest Highmark Direct store in Erie, Penn., the company's ninth retail outlet in the state
Blue Cross and Blue Shield of Florida has opened 10 Florida Blue Centers in the state.
Last year, UnitedHealthcare opened a 16,000-square-foot center in New York, which the company says will serve as a model for future centers. The insurer operates several other smaller stores.
Aetna continues to market high-deductible health plans through Costco, the members-only warehouse retailer, in nine states. Costco employees provide brochures that describe the health insurance program, and Costco members can go online or call to sign up for a plan. Aetna plans to expand this program to other states.
Private exchanges
Besides the state-sponsored exchanges, a variety of private exchanges will serve as marketplaces where you can compare health plans and buy coverage.
Private exchanges have been around for decades. Nonprofits or companies, rather than the state or federal governments, own and run private exchanges. Some private exchanges feature plans from a single health insurer. Others let you compare plans from competing health insurance companies. In some cases your employer might contribute a certain amount of money for you to purchase insurance and then send you to a private exchange to pick out a plan.
Why have private exchanges when state-run exchanges will open in 2014? The private exchanges give health insurers another channel to market their products. In Massachusetts, where a government-run exchange has operated since the state reformed its health care system, health insurers have continued to market to groups and individuals through privately run exchanges.
Meanwhile, no matter where they're sold, all health plans will have to live up to minimum standards of coverage set by the Affordable Care Act. That means you will qualify for coverage even if you have a health condition, and plans must provide certain benefits.
The original article can be found at Insure.com:Health insurance in 2014: Where will you buy a health plan?