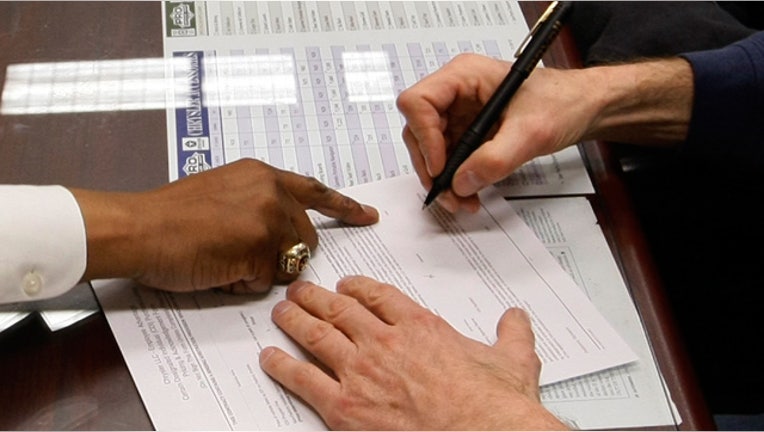 A decade ago, lenders rolled out a bevy of mortgage options such as "no-doc" and interest-only loans that opened the door for virtually anyone to buy a home. This wave of subprime lending helped many families to realize their dream of home ownership -- just before it helped spark the worst recession in about 80 years.
Now a government agency is hoping to avoid a repeat by issuing a new rule intended to ensure home buyers can pay back their mortgage. The Consumer Financial Protection Bureau announced yesterday that it is issuing an "Ability-to-Repay" rule that eliminates many of the loan features lenders had used to offer mortgages to those who might not otherwise qualify.
Keeping mortgage lending honest
Once the rule goes into effect, which is slated for January 2014, so-called no-doc and low-doc mortgages will mostly be a thing of the past. Lenders will be required to verify a borrower's finances to determine whether they can repay their debt. Among the items that must be documented are:
Employment status
Income and assets
Credit history
Other debt obligations
Monthly payments on the mortgage, other mortgages on the property and mortgage-related obligations
In addition, lenders must evaluate a borrower's ability to repay the loan before issuing a mortgage. Qualified mortgages also cannot have features deemed risky by the government, such as interest-only payments or terms in excess of 30 years.
Tough love from the government
The rule will undoubtedly make it more difficult for some consumers to obtain mortgages. However, the government appears willing to box some people out of the housing market in exchange for avoiding a repeat of the housing bubble.
"When consumers sit down at the closing table, they shouldn't be set up to fail with mortgages they can't afford," said CFPB Director Richard Cordray in a written statement. "Our Ability-to-Repay rule protects borrowers from the kinds of risky lending practices that resulted in so many families losing their homes. This common-sense rule ensures responsible borrowers get responsible loans."
Still, the Consumer Financial Protection Bureau hasn't gone as far as to entirely eliminate high-risk loans. Along with the Ability-to-Pay rule, the bureau has proposed exemptions for certain creditors, such as nonprofits working with low- and moderate-income families.
If the exemptions are approved, it raises the question of whether the new rule will lack some of the teeth needed to ensure subprime mortgages aren't allowed to run rampant again. For now, the bureau is taking comments on the proposed exemptions.
The original article can be found at Money-Rates.com:Gov't targets irresponsible loans with tough love