Five Things You Should Know About FEMA's Individual Assistance Program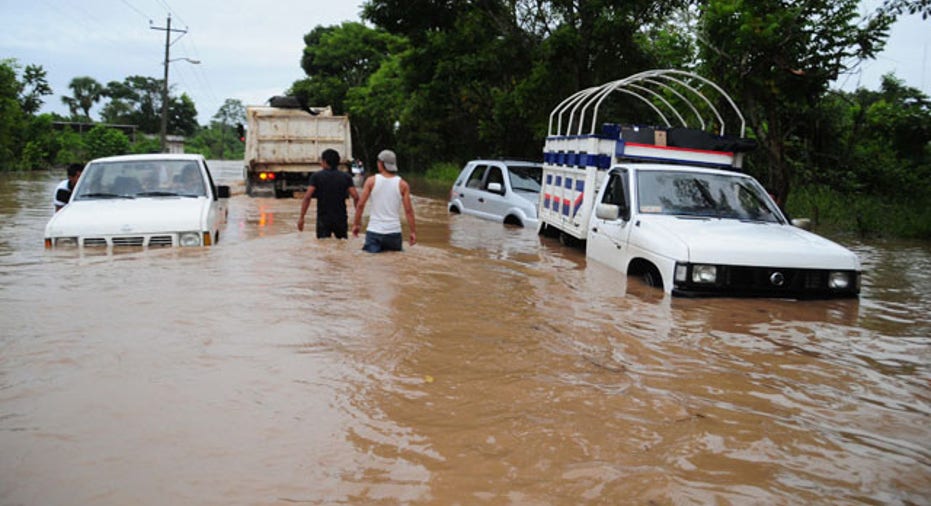 When it comes to surviving a natural disaster, there's no such thing as too many helping hands.
An auto or home insurance policy can help you get back on your feet in the event of a volcanic eruption, earthquake, flood, landslide or wildfire. But not all Americans can afford extensive insurance coverage. And many home and car owners make the mistake of thinking they'll never be impacted by a natural disaster.
Enter the Federal Emergency Management Agency (FEMA) Individual Assistance Program. This government initiative assists eligible residents with uninsured and underinsured losses in the face of disasters.
"FEMA's Individual Assistance Program helps individuals that have suffered loss in a disaster, whether it's a man-made disaster, a tornado or hurricane, an explosion, or even terrorism," says FEMA spokesperson Patricia Brach.
Types of assistance include:
Temporary housing.
Housing construction.
Disaster-related medical and dental costs.
Disaster-related funeral and burial costs.
Clothing and household items.
Providing fuels for heating.
Moving and storage expenses.
There are five things you should know about the Individual Assistance Program and how it may pay expenses not covered by your auto and home insurance.
1. There's no double-dipping
If you're already covered by a home insurance policy or a National Flood Insurance Program (NFIP) policy, don't expect to receive double the coverage by registering for the Individual Assistance Program as well.
"FEMA does not duplicate any benefits, so if you're covered under flood insurance, you either get one or the other," says Brach. "But for those people who didn't buy flood insurance, they will get some of their basic expenses covered. We will make sure that they are in a safe home if they need to rent an apartment for a short period of time or can stay in a hotel for evacuation. We'll give them their basic needs back if they lost everything and take care of repairs to make their home habitable again."
2. FEMA can bridge insurance gaps
Insurance policies don't always offer coverage as extensive as applicants would like. And some policies, such as earthquake insurance in California, come with high deductibles. That's where FEMA's program helps.
"Any program that will help homeowners recover uninsured losses is a good program," says Peter Moraga, spokesperson for the Insurance Information Network of California (IINC). "Oftentimes these programs from FEMA can help fill that gap where insurance doesn't cover certain things."
3. Watch for FEMA announcements after a disaster
According to Moraga, "We often hear from homeowners that they don't know that programs such as FEMA's Individual Assistance Program are available."
FEMA is taking steps to raise awareness.
"Our extensive community relations teams go door to door to let you know how you can register," says Brach. "We also put up fliers in every language, visit churches and county emergency managers, and we have a tremendous outreach program, as well as television, radio, print and Internet access."
4. FEMA assistance isn't a substitute for insurance
FEMA's Individual Assistance Program may offer help, but don't skip comprehensive insurance coverage, says Moraga. "No matter how you look at these types of programs, insurance is still your best bet because it's going to offer much more protection and coverage on your home."
Federal programs and private insurance "work together to help you get back on your feet," Moraga says.
5. Disaster assistance may have drawbacks
Not everyone praises federal disaster assistance. Critics say you should seek private insurance and buy the best policy you can afford, not rely on the federal government.
"Too often, the government steps in to help citizens [pay for repairs using our tax dollars] and takes on the burden of paying what the insurance industry should cover," says Paula Aschettino, chair of Citizens for Homeowners Insurance Reform in Massachusetts.
The consumer advocacy group contends that private insurers don't always live up to their responsibilities.
"I don't feel it's right for any government programs to alleviate the responsibility of the private insurance company," Aschettino says.
The original article can be found at Insure.com:5 things you should know about FEMA's Individual Assistance Program