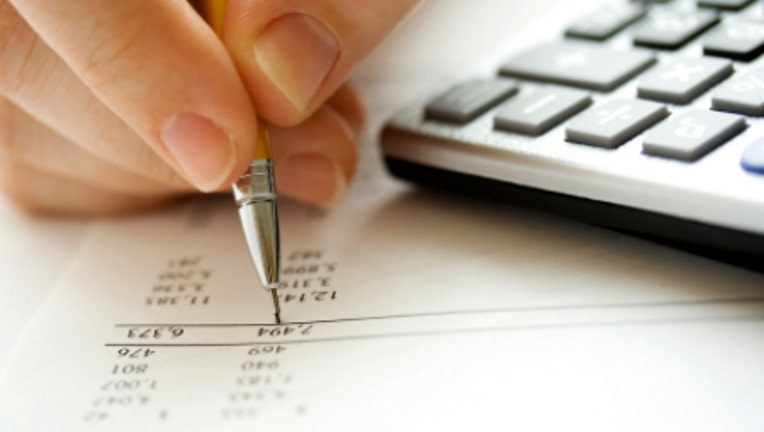 It's going around. It has multiple symptoms, can linger for a long time and put a real strain on your resources.
No, it's not the flu -- at least, it's not traditional influenza. An even more widespread and long-lasting problem is the financial FLU.
Epidemic proportions
The Centers for Disease Control and Prevention (CDC) reported that by the end of 2012, most states in the U.S. were experiencing high levels of influenza or flu-like symptoms. This is a seasonal hazard, of course, and based on the CDC's past data, the flu outbreak is peaking at about the same time this season as it does most years.
Unlike influenza, the financial FLU it is not just a seasonal problem -- it won't go away once the weather warms up.
What is the financial FLU? It is an acronym for a combination of symptoms that can stunt the growth of household savings, drain precious financial resources and cause permanent damage to retirement plans. Here are the components of the financial FLU:
F is for Fees on checking accounts
L is for Low savings account interest rates
U is for Underutilized retirement plans
Do you have one or more of these symptoms? Then read on to learn more about the condition, and what you can do about it.
Fees on checking accounts
Research by MoneyRates.com has found that free checking is on the decline, and the size of checking account fees is rising. The average monthly maintenance fee would now come to a total of nearly $145 a year. That's quite a chunk out of the typical checking account balance, but since just over a third of checking accounts are still free of those monthly fees, this can be avoided.
Here are some tips for encountering fewer fees:
Search for free checking accounts. If you are a student or senior citizen, ask about special free checking programs for those groups, because several banks offer them. If not, consider an online bank, as these are more likely to offer free checking accounts than traditional banks.
Avoid overdraft fees. Opt out of overdraft protection, and practice responsible record-keeping practices so you don't spend more than is in your account.
Minimize ATM fees. Choose a bank that makes free ATM service available in areas where you travel most frequently.
Low savings account interest rates
According to the FDIC, the average rate on savings accounts is now down to 0.07%. And yet, there are some banks offering closer to 1%.
Here's how to make sure you are on the upper end of that range:
Compare savings account rates. The range of rates being offered is very wide. Shop around to make sure the rate you get is competitive.
Consider an online bank. On the whole, online banks offer higher rates than traditional banks.
Underutilized retirement plans
According to the Employee Benefit Research Institute, there are millions of Americans who are eligible to participate in employer-sponsored retirement plans, yet fail to do so. And of course, many who do participate fail to contribute the maximum allowable amount, let alone max out their IRA contributions. This means leaving money on the table, in the form of tax advantages, and sometimes, employer matching contributions.
These are some suggestions for strengthening your retirement fund:
Adjust your payroll deduction to put as much as you can afford into your employer-sponsored plan. If your employer has a match or partial match on a certain level of contributions, make sure you are contributing at least enough to take full advantage of that match.
Make full use of IRA plans. If you didn't maximize your IRA contribution in 2012, you can still do so between now and April 15, 2013, and still make an additional contribution for the 2013 tax year. Be aware that if you are over 50, you can probably contribute $1,000 more than the standard limit.
Here's hoping you stay free from influenza this season -- and steer clear of the financial FLU for good.
The original article can be found at Money-Rates.com:Curing the financial FLU