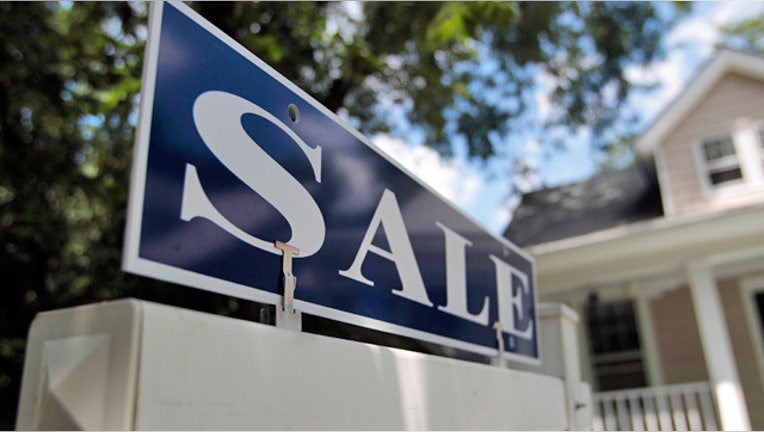 When housing inventory is low, homebuyers are more likely to find that their dream home is already under contract. But real estate experts say that shouldn't stop you from making an offer.
Homebuyers can submit what's known as a backup offer, which would be next in line if the primary offer falls through.
"If the client loves the property, they are in the first position to get the property should the first offer fall out, says Shawn Shackelton, a real estate agent with Ventana Fine Properties in Scottsdale, Ariz.
In addition to increasing your odds of getting the house by being next in line, you might also wind up paying less with a backup offer. If you wait to see if the primary offer falls through, you could wind up in a bidding war with other buyers. With a backup offer, your only competition is the buyer in the primary position.
How to put in a backup offer
If you decide to submit a backup offer, here are a few tips to keep in mind:
Don't get carried away. "I always suggest offering list price," says Juniper Cooper of Juniper Realty Group in Boise, Idaho. "It is not a good strategy to get stuck paying a lot more for a home than it is worth. There are other homes out there."
Show them the money. "I always urge buyers to get pre-approved for their mortgage prior to placing any offers," says Brad Malow, a real estate agent with Rutenberg Realty in New York City and founder of BuyingNYC.com. Malow also recommends including verification that your credit and financials have been reviewed by your lender.
Be flexible. "Some sellers may want to close as soon as possible," says Malow. "Others may have broader timelines. Be open to working with what the seller may desire."
Reduce contingencies. "Removing as many contingencies as possible will always make the offer more attractive to the sellers," says Shackelton. For example, if you make an offer on a home that is contingent upon selling your current home, the seller will probably pass if they have another offer without contingencies.
Court the sellers. When competition for properties gets stiff, some buyers will give their agent a personal letter to deliver to the sellers, introducing themselves and talking about what they love about the home. If your backup offer is one of many, a personal touch just might get your offer accepted in the primary position. "When four offers come in and three are anonymous and one is from the 'older gentleman' or 'teacher,' the seller might be more inclined to consider that offer,'" says Cooper. Obviously your offer still has to be competitive, but if you're head-to-head with other offers, it's certainly worth a shot.
How backup offers work
There are a number of reasons a primary offer can fall through. Sometimes the primary buyer has trouble securing financing. Sometimes there are issues with the home inspection, or maybe the contract wasn't completed on time. If that happens, a backup offer could be your ticket to get your dream home, even if it was under contract.
Backup offers have the same elements as a primary offer, but they include an extra document: the backup contingency. The backup contingency states that the sellers are accepting the contract as a backup offer and specifies the date by which the primary offer must close. It also states that the backup offer is void if the primary deal closes, and that the buyers in the backup position will get their earnest money back.
The backup contingency also says that the seller will send written notification to the backup buyers if the backup offer becomes the primary offer. From there the deal proceeds like any other real estate contract. There's also a provision that the backup buyers can withdraw their offer at any time up until they are notified that the primary deal fell through.
The drawbacks of backup offers
One problem with backup offers is that they could strengthen the resolve of the buyers in the primary position to move forward with the deal. For example, the primary buyers might be less likely to demand money for minor repairs since they know the sellers have another offer in waiting. Putting in a backup offer also can cloud your judgment, says Shackelton. "Sometimes buyers are hooked on a property and continue to compare it to all the other homes they see."
"There is no such thing as the perfect home" says Malow. "Chances are you'll run into something else that works wonderfully."
Finally, even if your backup offer is accepted, don't halt your home search. You might not get the house, so keep looking at other homes on the market while you wait.
The original article can be found at HSH.com:Backup offers can make your dream home a reality