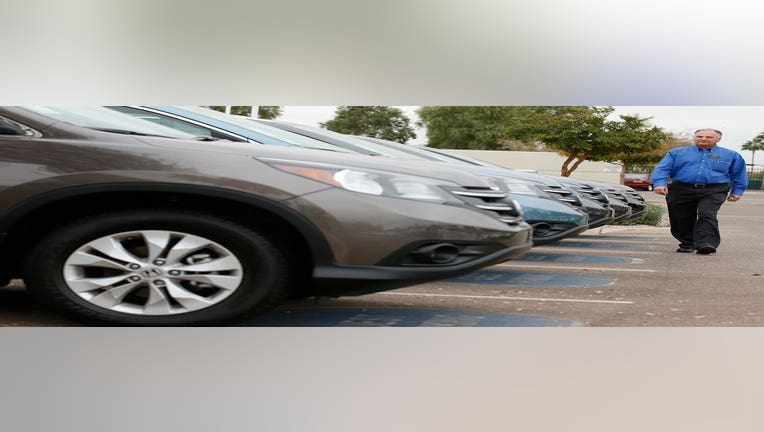 If you own a car, you may have noticed an increase in your auto insurance premiums.  If not, a rate hike may be on the way.  Auto insurers are getting hit on several fronts and it could mean even higher premiums for drivers down the road.
Gas prices have plunged more than 45 percent since 2012 and drivers are taking advantage.  More drivers are on the road and the number of distracted drivers is also on the rise.  Analysts say this is contributing to an increase in accidents.  Traffic deaths soared 9.3 percent last year according to early estimates from the National Highway Traffic Safety Administration. As accidents rise, auto insurers are not only seeing more claims but the size of the claims is ballooning due to higher repair and litigation costs.  Profits for many insurers are being squeezed as a result.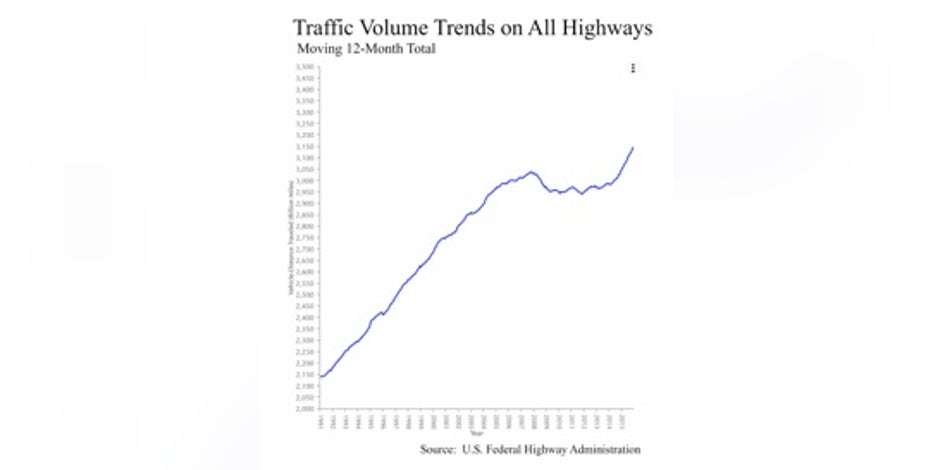 "Overall rates have been going up and I think a lot of that is due to increased frequency in terms of losses," says Tom Mason, insurance analyst at SNL.  "Issuers have been responding with rate increases," he says.
More Drivers, More Accidents
Auto insurance rates shot up about 7.5 percent last year according to Fitch Ratings.  The firm forecasts higher premium rates going forward.
More From FOXBusiness.com...
One other factor contributing to higher premiums is investment income.  Analysts say auto insurers are seeing investment portfolios shrink as financial markets underperform.  Insurance giant Allstate (NYSE:ALL) saw its investment portfolio decline to $77.8 billion at the end of last year, down from $81.1 billion a year earlier.
"Carriers are not making a lot of money on investment income. The premiums that are coming into the carriers are not getting the 15 to 20 percent returns like they used to back in the 1980's.  Returns are low.  So where are carriers going to get the money from?  They have to charge more," says Jim Pittz at Professional Insurance Agents, an insurance industry trade group.
Pittz says if investment income continues to decline and losses for insurers keep rising, expect auto insurance rates to move even higher.  
The average cost of auto insurance has already climbed more than 10 percent in certain states including Connecticut, Mississippi, West Virginia and Massachusetts according to insure.com.   The cost of auto insurance varies by state based on state regulations.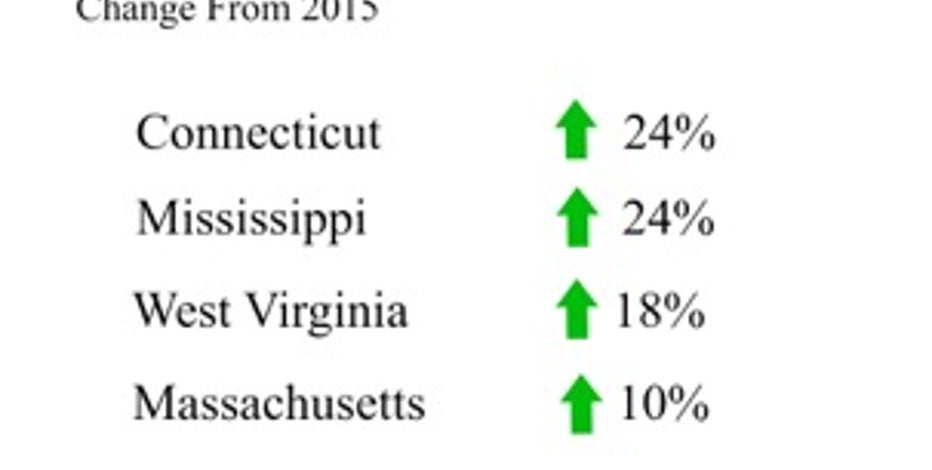 Shrinking Investment Income
The auto insurance industry is highly competitive and that is a positive for consumers. Analysts recommend drivers shop around for lower prices and inquire about cheaper rates.  Many insurers will give discounts for taking a defensive driving course online or having a high credit score.  Drivers can also get a lower rate depending on where they went to college or if they bundle different policies with one insurer.
How Drivers Can Save
Drivers can switch their auto insurance policy at any time but it may be best to make the switch around the next renewal date to avoid any penalties.  Make sure to also purchase a new policy first before cancelling an old policy.