Oil industry giant torches Biden's war on energy: 'Dumbest thing this administration has done'
Continental Resources' Harold Hamm criticizes Biden admin's petroleum reserve, permit and leasing inaction
As the price of oil edges higher and Joe Biden continues his war on the fossil fuel industry, one of America's top producers is sounding off on the "dumbest thing" the administration has ever done.
"Taking all the public leasing and permitting off the table was the dumbest thing that this administration has done as far as energy goes. They knew better," Continental Resources Executive Chairman and founder Harold Hamm said on "Mornings with Maria" Thursday. "They basically were... trying to put us out of business."
Hamm, who's worked in the oil industry for more than 55 years, noted how he and his competitors have accomplished "miraculous" feats in securing U.S. energy independence – but current Biden policies prevent them from running at full capacity today.
"It's been harmful, that's for sure," Hamm added. "There's been some crazy things that's gone on… energy security, it means peace in the world for all Americans. And energy independence is something that we strove for."
EXXONMOBIL UNLEASHING 'MUCH NEEDED' AFFORDABLE ENERGY WITH INDUSTRY'S BIGGEST REFINERY EXPANSION IN 10 YEARS
Two of the primary energy issues the business leader spotlighted include the delay of federal drilling permits and leases, as well as the Biden administration's record-breaking depletion of the U.S. Strategic Petroleum Reserve (SPR).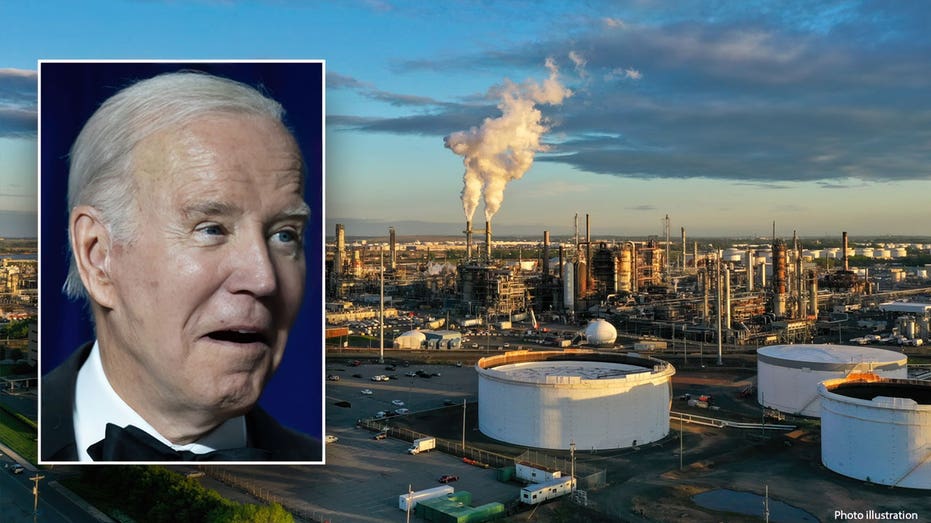 Since taking office, Biden has authorized the release of about 260 million barrels of oil from the SPR. That includes a 180 million barrel release spread over six months in 2022 which was the largest-ever drawdown of the SPR. Biden's drawdowns have left the SPR with about 371.5 million barrels as of early January 2023, which is the lowest level of SPR reserves since December 1983 according to data from the Energy Information Administration (EIA). 
Other oil industry experts have warned that the president recently missed a "golden window" to replenish the reserve when the price of gas sat at monthly lows.
"The SPR is meant to be a reserve for war purposes, perhaps if we ever got into a situation like that. It's a very important thing, and now it's strained," Hamm said. "I don't foresee anybody refilling that anytime soon. It was used to drive down the prices at the pump for political reasons, primarily."
Though he assured Americans that an "abundance of oil and gas" still remains untapped, Hamm admitted the industry has seen a production "contraction" thanks to a green energy agenda.
"The oil and gas industry is very vital to the nation, to the economy. There's millions of people that work in our industry, highly-paid individuals that do the job that brought about this energy renaissance we have today," the Continental Resources founder said. "So it's a very vital industry and it needs to be looked at it like that."
GET FOX BUSINESS ON THE GO BY CLICKING HERE
Nearly one month ago, the Biden administration announced it is indefinitely blocking 16 million acres of federal land and water in Alaska from future fossil fuel drilling.
"With these actions, President Biden continues to deliver on the most aggressive climate agenda in American history," the Department of Interior said in a statement. "He has made the United States a magnet for clean energy manufacturing and jobs. He secured record investments in climate resilience and environmental justice."
FOX Business' Eric Revell and Fox News' Thomas Catenacci contributed to this report.