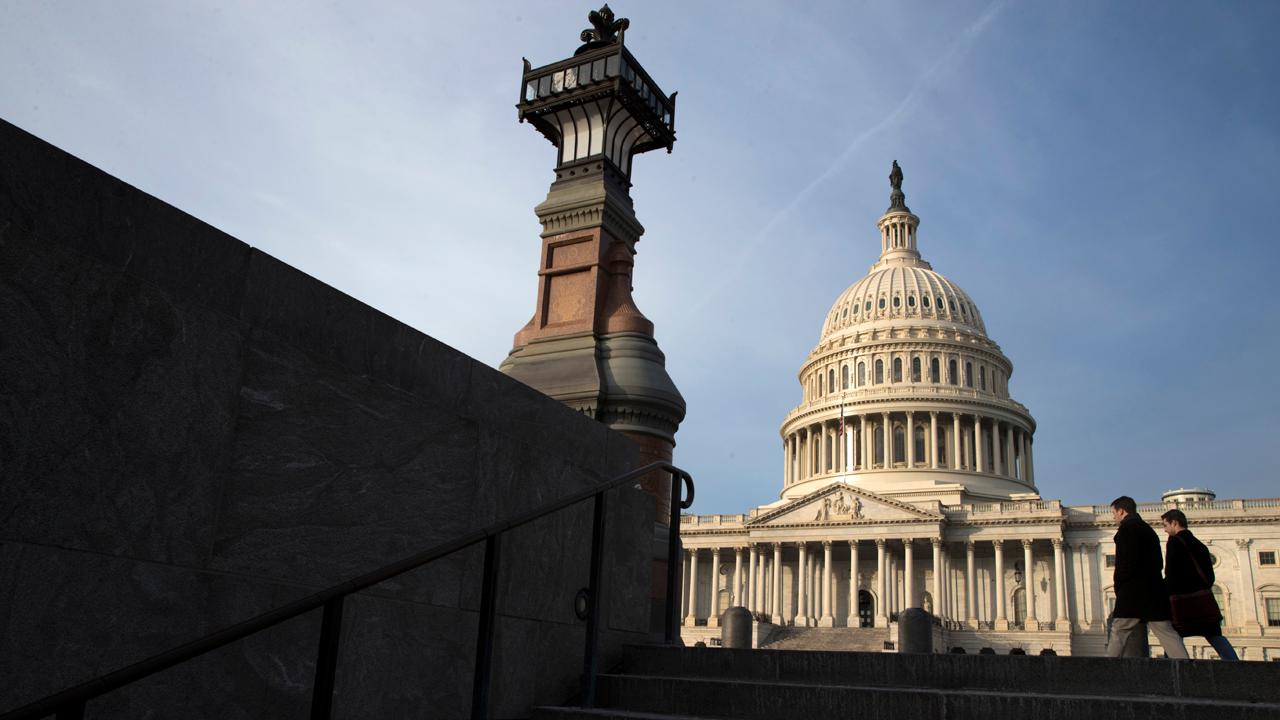 Office of Management and Budget (OMB) director Mick Mulvaney said on Tuesday that the appropriation and spending process in the Senate is broken.
"I know that's boring to folks, but it really is what's driving all of this and why we go from precipice to precipice is that the Senate cannot pass an appropriation bill, a single bill. They're supposed to pass 12 every single year," Mulvaney said during an interview on FOX Business' "Cavuto: Coast-to-Coast."
Mulvaney said the use of a government shutdown as a threat exemplifies a great deal of dissent among the Democratic Caucus.
"We're glad that the government is open today. We're still have really very little idea what the Democrats were trying to do when they tried to shut the government down on Friday. I think everybody sort of admits now that they did," he said.
On Friday, the federal government came to a close after the Senate failed to pass a short-term spending bill that included demands from Democrats to shield the Dreamers from deportation. The Senate voted 81-18 to break a Democratic filibuster and move forward on a bill to fund the government through Feb. 8.
A filibuster was designed as an obstructive tactic used by the U.S. Senate to delay or block the legislative process. Mulvaney said the filibuster process is a powerful tool that is being abused and needs to be change.
"It's too easy to make a filibuster in the Senate. For that reason, spending bills never passed and for that reason, you got from shutdown crisis to shutdown crisis. The system is broken in the Senate. They need to fix it," he said.
Continue Reading Below
Advertisement