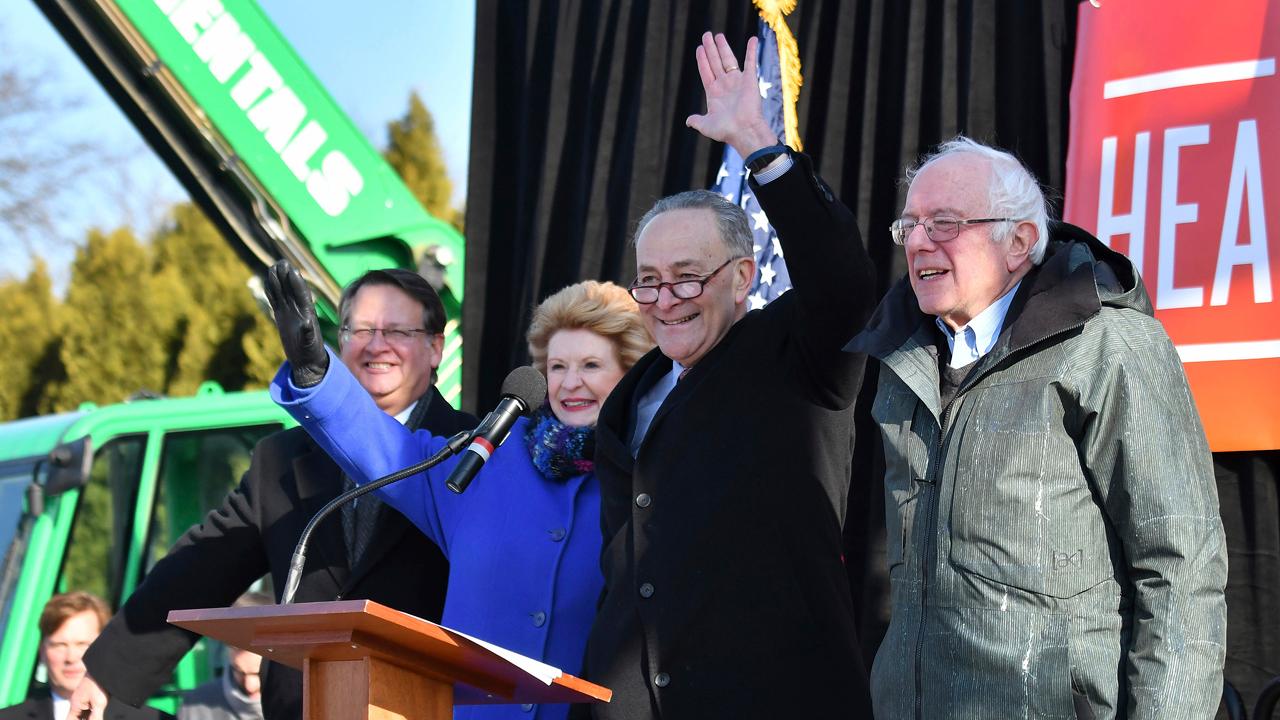 Republicans and Democrats both think they have the winning issue for the midterms: taxes! The president is enjoying a 10-point tax happy poll bump according to Monmouth University, and economic optimism has taken a 20-point turn northward. With people seeing more money in their paychecks starting today, and bootylicious 401ks, how are Democrats going to sell a hot plate of stinky doom when people are finally getting sweet relief?
Believe it or not, that is the plan. With low unemployment and that palpable money joy, it's not the environment for Democrats to throw the breaks on economic momentum.
When the economy tanks after a Republican administration, that's when Dems can logically pounce and offer the salve of socialism to heal cruel cyclical wounds.
More from FOXBusiness.com
Hike the corporate tax rate back up and watch the Dow swirl down the drain? If Democrats don't have a plan, and throwing water on a birthday cake ain't exactly genius legislating, they will lose if the indicators remain positive. It's the economy stupid!
You don't promise to repeal something if you don't have a plan.
That's what bit Republicans in the arse, and taxes may be the only thing they get right and the only thing they need to stay in House power beyond 2018.
If Democrats could offer a positive, practical message, they'd have plenty of takers. Until then, people are going to take the money and run.
Continue Reading Below
Advertisement