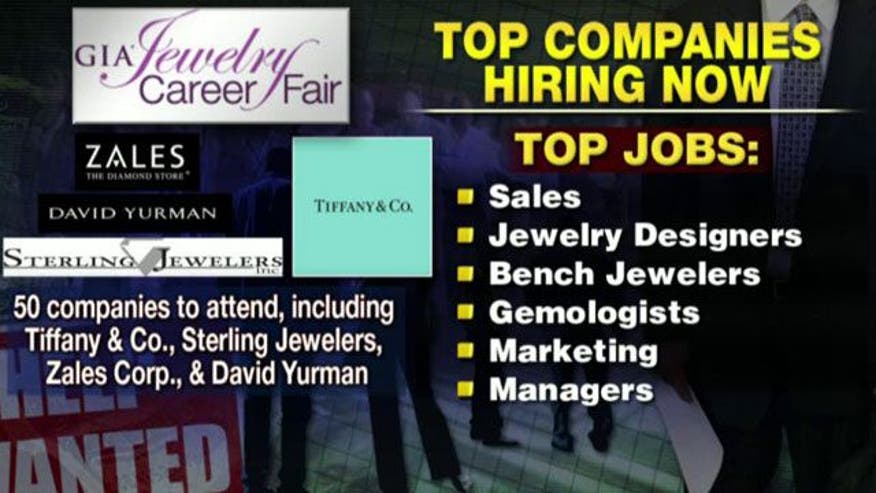 When I was in college, I took a part-time job with Zales Jewelers. I knew nothing about diamonds, gems, but there I was at age 19 and 20 selling engagement rings.
Guess what? Fast forward a "few" years later, and the jewelry industry is really beginning to expand and even better: pay more.
My first listing is not a company, but a career fair, and if you happen to be in the New York area, I suggest you give it a try.
Happy Hunting!
CC
GIA JEWELRY CAREER FAIR – the jewelry industry's largest recruiting event, which takes place annually in New York
ESURANCE – insurance agency that sells car insurance, including homeowners, renters and motorcycle coverage
KIDSPEACE - a 132-year-old national nonprofit organization dedicated to providing mental and behavioral health services to children and families
BENJAMIN FRANKLIN PLUMBING – one of the largest nationwide residential plumbing companies with 126 locations across North America.
WOODHOUSE DAY SPA – spa franchise that offers signature spa services ranging from massage therapy to manicures
Cheryl Casone joined FOX Business Network (FBN) in September 2007 as an anchor. She also serves as a financial contributor on FOX News Channel (FNC), and provides weekly job reports. Click here for more information on Cheryl Casone.