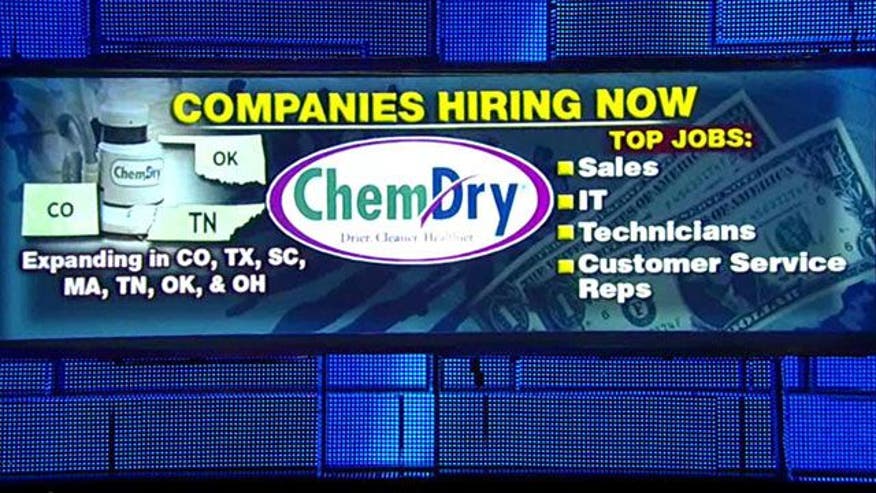 We took a break last week, but we are back and have several companies hiring NOW. Also, we are starting to hear about summer jobs opportunities.
Please email me at ffjobhunt@foxnews.com if you have gotten a job from the show or need specific job hunting advice.
Happy Hunting!
CHEM-DRY - Carpet and upholstery cleaning service.
DEMATIC – Global supplier of logistics systems for factories, warehouses and distribution centers.
HOMESERVE - Provider of Emergency Repair Service Plans for the home, protects homeowners against expense & inconvenience of water, sewer, electrical, HVAC and other home emergencies
TCBY – Low-fat frozen yogurt chain.
THE GROUNDS GUYS - Commercial and residential landscaping management service with 102 franchises throughout the U.S.
Cheryl Casone joined FOX Business Network (FBN) in September 2007 as an anchor. She also serves as a financial contributor on FOX News Channel (FNC), and provides weekly job reports. Click here for more information on Cheryl Casone.