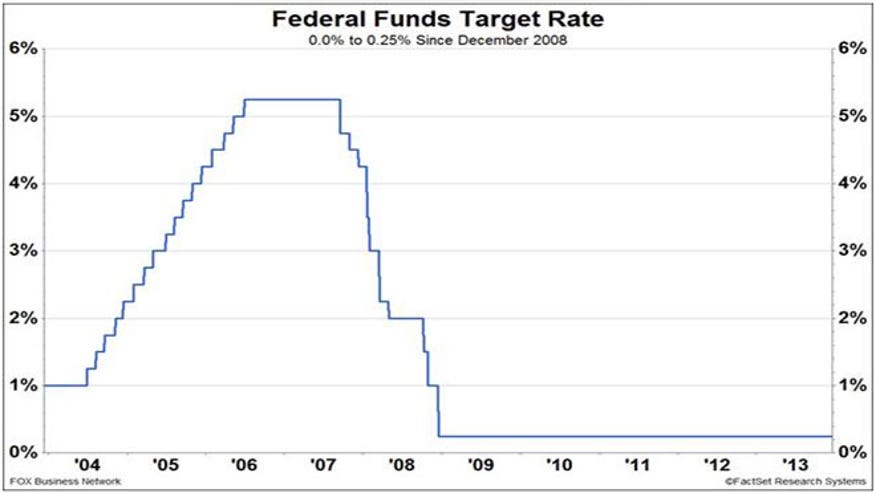 Today is the five year anniversary of the Federal Reserve's zero-interest-rate-policy.
"It was on December 16, 2008, at the conclusion of a two-day policy meeting, that the FOMC cut the Fed's benchmark overnight lending rate from 1.0% to a range of 0% to 0.25% in a bid to shore up a rapidly contracting economy," notes FOX Business senior editor Charlie Brady.
A five-year stretch of no rate hikes is unprecedented.
Elizabeth MacDonald joined FOX Business Network (FBN) as stocks editor in September 2007 and is the author of Skirting Heresy: The Life and Times of Margery Kempe (Franciscan Media, June 2014).
Follow Elizabeth MacDonald on Twitter @LizMacDonaldFOX.