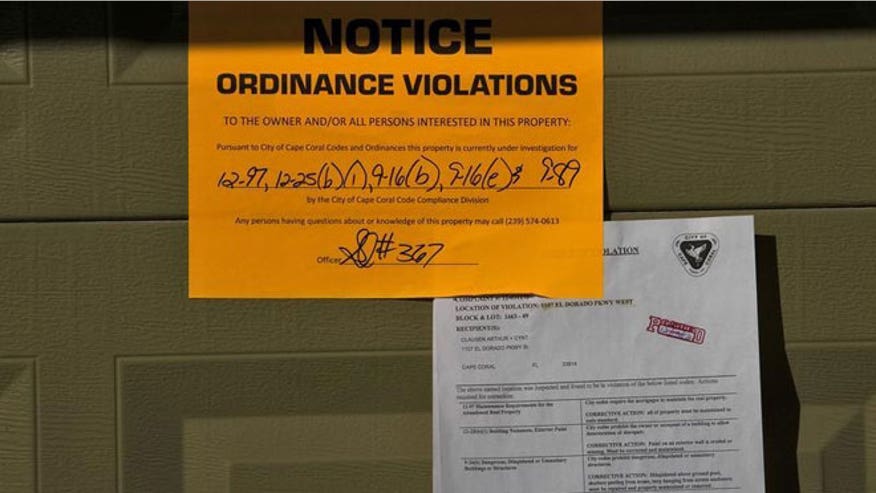 It may not be criminal, but something was definitely wrong and bad enough for a mortgage-technology company and its affiliates to agree to pay $121 million to several states to settle charges they assisted banks conducting fraudulent foreclosures.
The key phrase in all this is "robo signing". Today's bout of bad behavior targets Lender Processing Services Inc and its subsidiaries, LPS Default Solutions and DocX . New York Attorney General Eric Schneiderman announced the multimillion-dollar settlement between Lender Processing Services and 46 states.
Schneiderman says LPS and its subsidiaries "cut corners in order to maximize their profits."
The settlement still needs a judge's approval but Schneiderman issued a press release stating the proposed consent judgment resolves allegations that the Jacksonville-based company robo signed documents and engaged in improper conduct related to mortgage loan default servicing.
The settlement prohibits robo signing, the signature by unauthorized persons or people who lack firsthand knowledge of the facts attested to in filed documents. It also prohibits the practice of surrogate signing; the signing of documents by an unauthorized person in the name of another and notarizing those documents as if they had been signed by the proper person.
In addition to the new safeguards to protect homeowners in mortgage trouble, the settlement requires LPS to undertake a review of documents executed during the period of January 1, 2008, to December 31, 2010, to determine what documents need to be re-executed or corrected.
LPS will have to make corrections and update Attorneys General in participating states of their progress. Consumers may also call the LPS toll-free number and request a review and correction of any documents executed by LPS at any time.
A LPS spokesperson told FOX Business: "LPS is pleased to have entered into this settlement with the attorneys general of 46 states and the District of Columbia. This multi-state settlement, coupled with previous settlements with the attorneys generals of Missouri, Delaware and Colorado, total an aggregated payment of $127 million, and is another major step toward putting issues related to past business practices behind us. LPS is focused on providing solutions for the mortgage industry. We are committed to enhanced disciplines and controls and have a strong commitment to regulatory compliance. LPS continues to work to resolve remaining regulatory and legal challenges related to past business practices in a manner that is in the best interests of the company, its customers, shareholders, and employees."
Adam Shapiro joined FOX Business Network (FBN) in September 2007 as a New York based reporter.