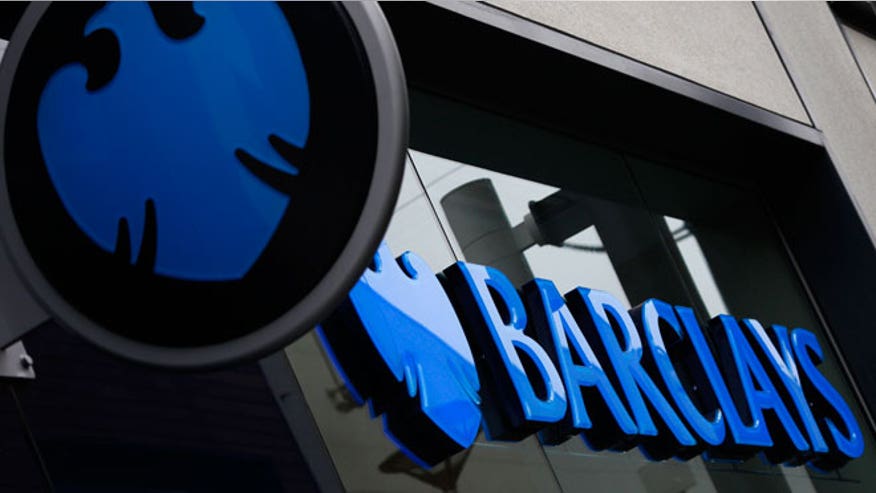 The UK government Monday charged three former Barclays (BCS) employees for allegedly taking part in the manipulation of a key benchmark interest rate.
The Serious Fraud Office said it filed criminal charges against Peter Charles Johnson, Jonathan James Mathew and Stylianos Contogoulas for rigging the London Interbank Offered Rate (LIBOR) between June 2005 and August 2007.
Johnson and Mathew worked at Barclays from 2001 to 2012, according to the UK Financial Conduct Authority's financial services register. Meanwhile, Contogoulas worked at Barclays from 2002 to 2006, when he moved to Merrill Lynch for a term that lasted until 2008, according to the same database.
"We don't comment on personnel matters, but I can confirm Mr. Contogoulas is no longer employed by Merrill Lynch," Bank of America spokesperson William Halldin said. Halldin noted Merrill, which was acquired by BofA in 2008, never contributed to the LIBOR panel. A Barclays spokesperson didn't immediately respond to a request for comment.
The SFO, which kicked off an investigation into alleged rate-rigging in 2012, has previously charged former UBS (UBS) and Citigroup (C) trader Tom Hayes in the same probe. Former RP Martin Holdings brokers Terry Farr and James Gilmour were also charged by the SFO for allegedly manipulating LIBOR.
The SFO said it "continues to work collaboratively with the UK Financial Conduct Authority and the United States Department of Justice" on the LIBOR case.
The investigation by global regulators into the manipulation of LIBOR and other global benchmark interest rates has ensnared several global banking behemoths, including Barclays and UBS. The tally of fines related to the scheme have crossed the $6 billion mark, according to Bloomberg News.
LIBOR is currently tabulated by the The IntercontinentalExchange Benchmark Administration, but during the scope of the probe was calculated by the British Bankers' Association. The metric is a trust-based system in which several big banks submit the rate they pay to borrow money on the London interbank market. The rate is published daily by Thomson Reuters (TRO).
LIBOR underpins some $350 trillion in derivatives and $10 trillion in loans, according an estimate by the U.S. Commodities Futures Trading Commission. The items range from mortgage rates to exotic securities.
A slew of global regulators have charged banks and bank employees with manipulating the rate in order to make a profit or attempt to prove they still have access to liquidity during turbulent times.