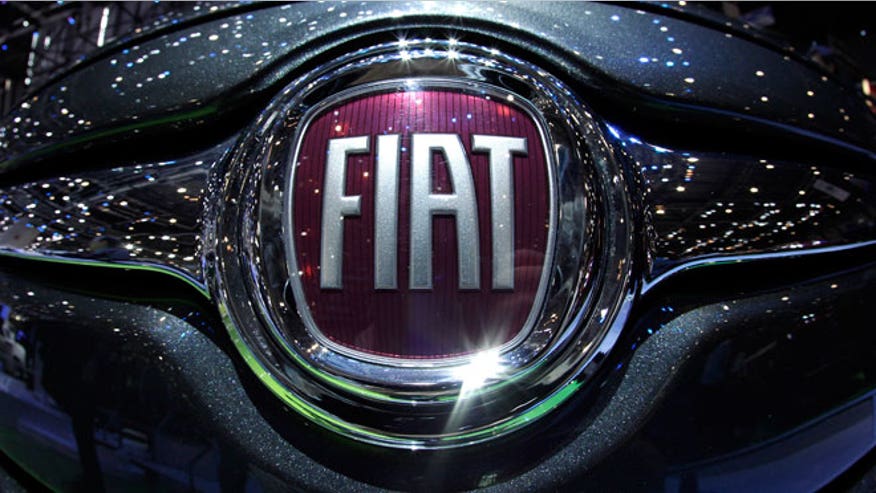 Fiat said Monday a cap on dividends from Chrysler Group limits its access to the U.S. automaker's cash, reigniting some concerns over Fiat's debt burden.
However, the Italian car manufacturer assured it will have sufficient cash from operating activities to fund its growth plans this year.
Fiat recently acquired the remaining 41.5% stake in Chrysler, the third-largest U.S. car company, for $4.35 billion and plans to complete a merger into Fiat Chrysler Automobiles by year's end. The deal with VEBA, a union healthcare trust, ended a long-running dispute over the valuation of Chrysler's shares.
Fiat's move to take full control of Chrysler was expected to help the parent company fund new vehicle launches and reverse the decline of its European operations. Fiat has indicated it will begin to invest more in Maserati and relaunch its Alfa Romeo brand.
In a disclosure responding to Italian market regulator Consob, Fiat said Chrysler's financial documentation allows distributions within certain limits, including a cap on dividend payments.
Dividends are also subject to the condition that Chrysler's liquidity exceeds a minimum threshold of $3 billion. At the end of fiscal 2013, liquidity totaled $14.7 billion.
Intercompany financing is governed by covenants that require deals to be approved by a majority of "disinterested" members of Chrysler's board, Fiat added.
Fiat said it still expects to have the funds necessary to make investments in 2014, citing "the group's available liquidity, credit lines in place and available for investment in industrial activities, in addition to the ability to access capital markets."
The company also noted a downgrade last week from Moody's, which cut Fiat's rating to four notches below investment grade, will have a minimal impact on future borrowings.
Fiat reiterated its 2014 revenue target of €93 billion, which would reflect a 7% increase over the prior year. The increase will be largely driven by commercial activities in North America, where Fiat anticipates revenue growth from sales of new models like the recently launched Jeep Cherokee and upcoming Chrysler 200.
Volumes and revenues in the Europe, Middle East and Africa region are projected to be level with 2013, while Fiat expects to hold onto its market share Latin America amid stagnant demand.