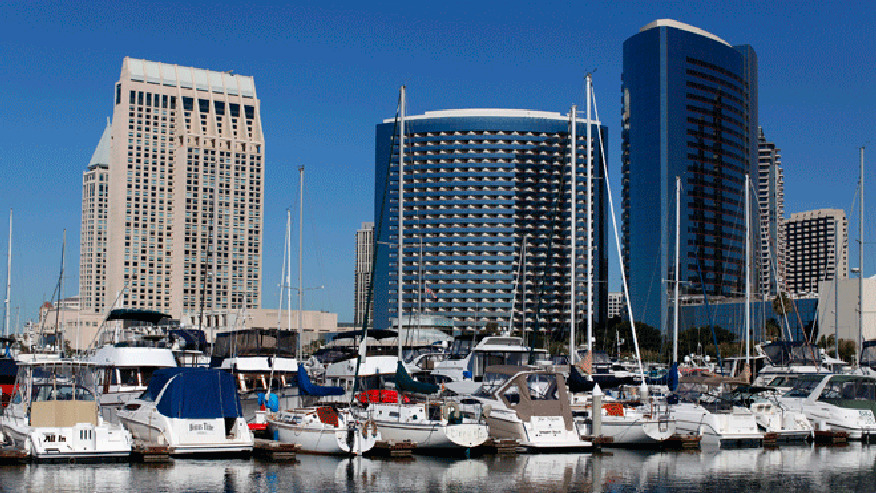 Hyatt Hotels (H) doubled its fourth-quarter profit on higher occupancy and room rates, easily beating Wall Street expectations.
The hotel chain reported a profit of $32 million, or 20 cents a share, compared to $16 million, or nine cents a share, in the year-ago quarter. Excluding one-time items such as income tax provisions, adjusted earnings improved to 32 cents a share from 20 cents.
Revenue grew 9.1% to $1.09 billion, topping estimates of $1.08 billion. Analysts were looking for adjusted per-share earnings of just 20 cents.
Occupancy widened to 72.5% from 70.7% during the latest period. Revenue per available room was up 6.2%, and average daily rates jumped 4.7%. Operating margins for owned and leased hotels climbed to 23.1% from 22.5%.
Hyatt CEO Mark Hoplamazian said the Chicago-based company expects healthy occupancy levels in the U.S. to continue supporting stronger room prices.
Hyatt has also benefited from a growing international footprint. In October, the company announced expansion plans in Africa.
According to Hoplamazian, Hyatt opened 16 hotels in the fourth quarter, bringing its total for fiscal 2013 to 51 hotels.
Shares rallied 5.4% to $52.04 early Friday morning.