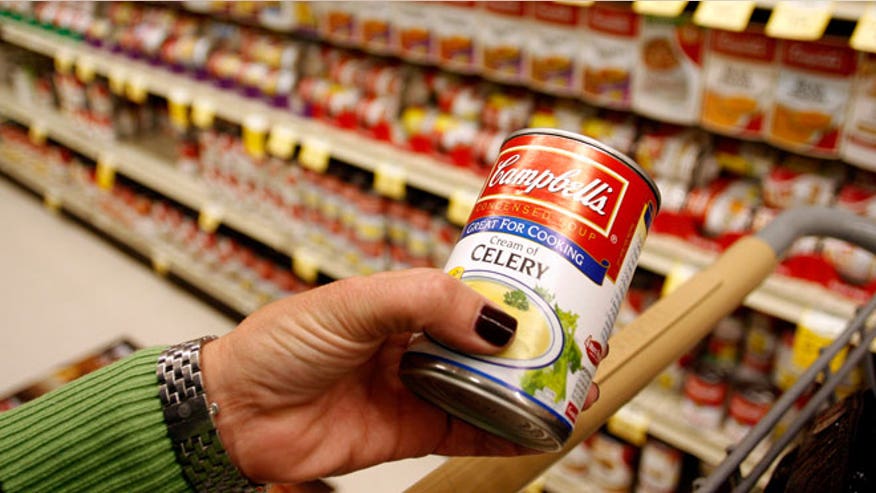 Campbell Soup (CPB) revealed a stronger-than-expected 71% surge in fiscal second-quarter earnings on Friday as the company benefited from strong snack sales.
Shares of the Camden, N.J.-based soup company rallied 5% on the earnings beat.
Campbell said it earned $325 million, or $1.03 a share, last quarter, compared with a profit of $190 million, or 60 cents a share, a year earlier.
Excluding one-time items, it earned 76 cents a share, topping the Street's view of 73 cents.
Revenue increased 5.5% to $2.28 billion, narrowly exceeding consensus calls for $2.27 billion. Gross margins expanded to 35.7% from 35.2%.
"We remain focused on strengthening our core business and expanding into higher-growth spaces as we reshape our portfolio to improve Campbell`s long-term growth trajectory. We made progress on both fronts in the second quarter after a slow start to the year," Campbell CEO Denise Morrison said in a statement.
Campbell said U.S. simple meals sales jumped 7%, while earnings jumped 12%. On the other hand, U.S. beverages sales dropped 3%, contributing to a 16% tumble in earnings.
U.S. soup sales increased 5% thanks in part to the late Thanksgiving holiday.
Looking ahead, Campbell reiterated its call for fiscal 2014 sales growth of 4% to 5% on adjusted earnings before interest and taxes growth of 2% to 5%, or $2.53 to $2.58 a share.
Shares of Campbell jumped 4.81% to $42.94 Friday morning, leaving them unchanged on the year.