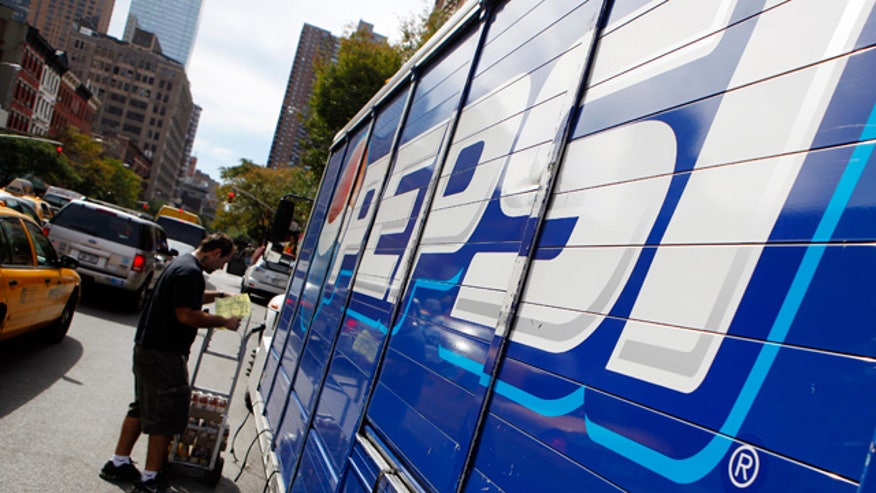 PepsiCo (PEP) announced a new five-year $5 billion productivity program on Thursday that will include $2 billion worth of labor cuts through 2019 as the soft drink maker slims its organizational structure and closes certain manufacturing facilities.
The savings plan is an extension of the Purchase, N.Y.-based soft drink maker's three-year $3 billion cost-axing program, which PepsiCo says is on target to close this year.
The Doritos and Tropicana creator also increased its dividend and buyback plans on Thursday, saying it expects to deliver a total of $8.7 billion to shareholders in 2014, 35% more than last year, which reflects its "positive outlook" and "expectation for consistent, strong cash flow."
PepsiCo raised its annual dividend by 15% to $2.62 a share, effective with the quarterly June 2014 payment, and hopes to repurchase up to $5 billion of its shares over the next 12 months.
"We are pleased to report that PepsiCo achieved its financial goals for 2013, despite continued challenging and volatile macroeconomic conditions around the globe," PepsiCo CEO Indra Nooyi said in a statement. "We look ahead to 2014 with confidence that our business is positioned to continue to perform well and to generate attractive returns for our shareholders."
The announcements come as PepsiCo in its most recent quarter reported net income of $1.7 billion, or $1.12 a share, up from a year-earlier profit of $1.66 billion, or $1.06 a share.
Excluding one-time items, the Quaker Oats and Mountain Dew maker said it earned $1.05 a share in the fourth quarter, topping average analyst estimates of $1.01 in a Thomson Reuters poll.
Revenue for the three months ended Dec. 28 was $20.12 billion, up about 1% from $20 billion a year ago, marginally below the Street's view of $20.16 billion.
For the full year, Pepsi anticipates earnings growth of 7% over fiscal 2013's non-GAAP EPS of $4.37. That would bring fiscal 2014 EPS to roughly $4.68, a penny below the consensus view.
Shares of PepsiCo fell about 3.6% to $78.57 in recent trade.