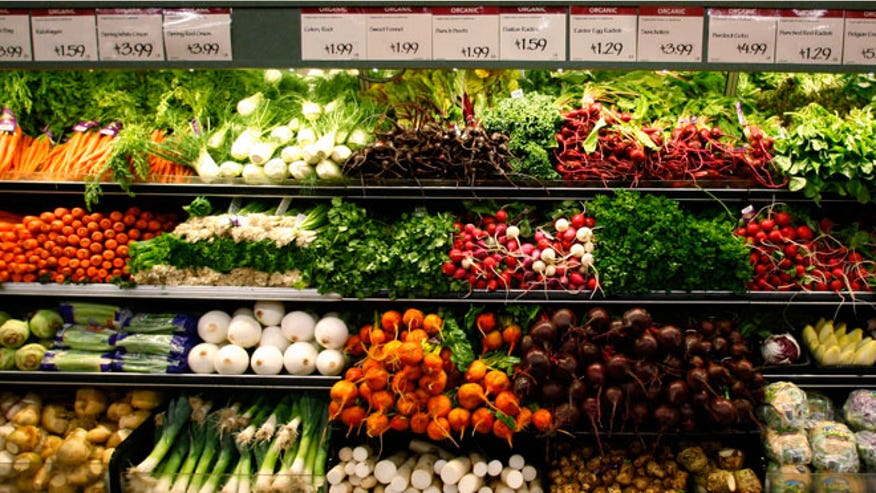 Whole Foods Market (WFM) fell short of first-quarter top- and bottom-line expectations late Wednesday and lowered the high-end of its full-year guidance, citing high costs and other challenges.
The Austin, Texas-based organic food grocery-store chain reported net income of $158 million, or 42 cents a share, compared with a year-earlier profit of $146 million, or 39 cents.
The results were short of average analyst estimates in a Thomson Reuters poll by two pennies.
Revenue for the three-month period ended Jan. 19 was $4.2 billion, up from $3.86 billion a year ago but narrowly below the Street's view of $4.29 billion. Same-store sales, a key growth metric that measures sales at stores open longer than a year, were up 5.4%.
Meanwhile, Whole Foods shaved the top end of its full-year sales and earnings estimates citing year-over-year trends expected to weigh on gross margins for the remainder of the year, as well as higher expenses related to increased technology spending and the costs associated with opening new stores.
It expects to earn $1.58 to $1.65 a share for fiscal 2014 on sales growth between 11% and 12%. The non-GAAP earnings forecast is slightly below the consensus view of $1.68 a share.
Shares of Whole Foods fell 3.8% in after-hours trade to $53.35.
Despite the challenges, the grocer says it is "moving aggressively" to take advantage of its leading position in the organic foods market and is hoping to reach the 500-store mark by 2017.
It opened 10 new stores during the first quarter, has opened another two since the start of the current quarter and it plans to open up to 25 new ones in the second half of the year.
"We are very confident in our future growth potential," Whole Foods co-CEO Walter Robb said in a statement.