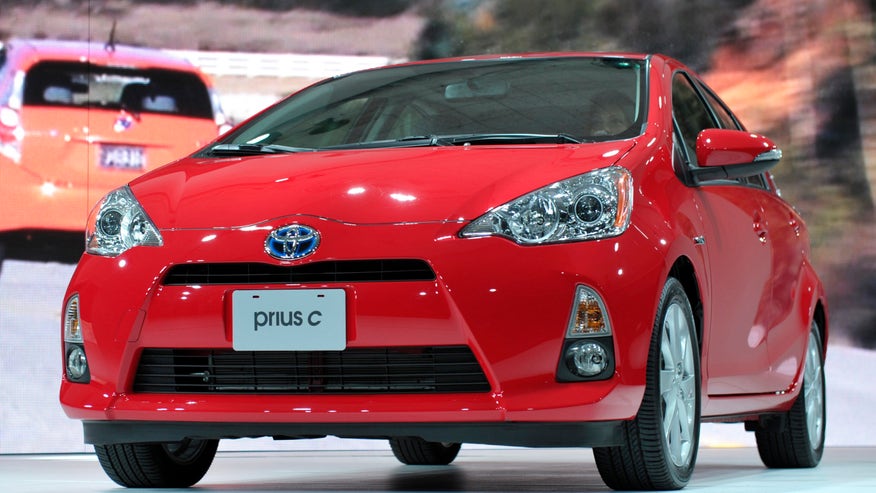 Toyota (TM) is recalling 1.9 million of its Prius hybrid vehicles worldwide, marking the latest hiccup for the Japanese automaker.
Toyota said Wednesday the issue stems from a software glitch that could cause the cars to stall. The recall includes model-year 2010 to 2014 Prius hybrids manufactured between March 2009 and February 2014.
The company will recall about 713,000 of the cars in North America. Roughly 997,000 vehicles in Japan are affected, while the rest are in Europe, Asia and other regions.
"In rare circumstances, the hybrid system might shut down while the vehicle is being driven, resulting in the loss of power and the vehicle coming to a stop," Toyota said.
Toyota also announced a recall of 295,000 RAV4 sport-utility vehicles, Tacoma pickup trucks and Lexus RX 350 SUVs due to a problem with the skid control software. About 260,000 of those vehicles were sold in the U.S.
No injuries related to either recall have been reported, according to Toyota.
Large-scale recalls dating back to 2009 put a dent in Toyota's image, as the company was widely criticized for its slow response to customer complaints. Issues with brakes, gas pedals and other parts sparked recalls totaling more than 14 million vehicles.
Based on recent news reports, the world's largest automaker is nearing a $1 billion settlement to end a federal investigation into a problem that caused its vehicles to suddenly accelerate.
Shares slipped 38 cents to $117.53 in late morning trading.