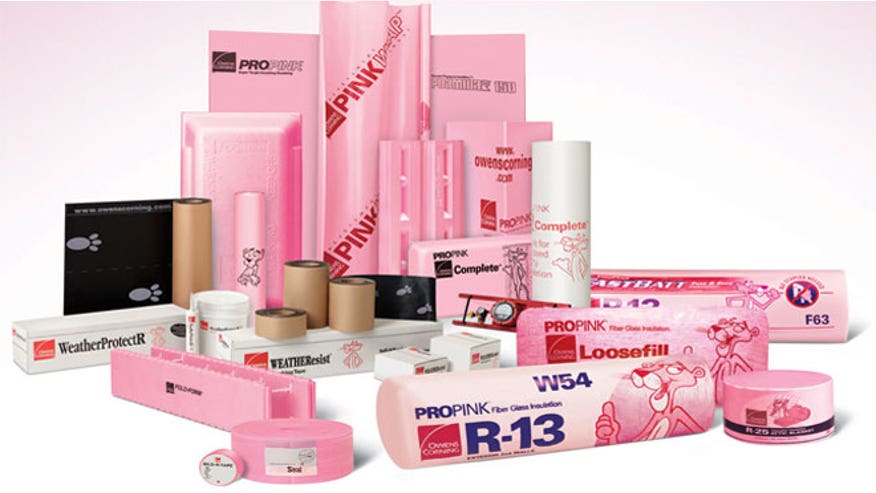 Owens Corning (OC) handily beat Wall Street expectations in the fourth quarter and declared its first dividend in 14 years, sending shares 13.2% higher on Wednesday.
The maker of residential and commercial building products swung to a profit of $82 million, or 69 cents a share, compared to a year-ago loss of $56 million, or 47 cents a share. Excluding one-time items, adjusted per-share earnings jumped to 44 cents from 11 cents amid fewer charges related to cost-cutting moves.
Revenue increased 10% to $1.28 billion, as the company's building materials segment recorded sales growth of 11%.
Analysts were looking for adjusted earnings of 27 cents a share and total revenue of $1.21 billion.
Along with its earnings report, Owens Corning unveiled a new dividend of 16 cents a share, the company's first payout to shareholders since 2000.
Shares climbed $5.25 to $44.99 early Wednesday morning. As of Tuesday's close, the stock was down 2.4% since the start of the year.
Chairman and CEO Mike Thaman said Owens Corning's insulation business returned to profitability in 2013 to mark an "important achievement" for the Toledo, Ohio-based company.
"All three businesses improved in 2013, benefitting from a stable and growing global economy and a recovering U.S. housing market," Thaman added. "We expect similar growth in 2014 and we are working to maintain the momentum we established last year."
Owens Corning expects adjusted pretax earnings of $500 million based on its current outlook for an improving U.S. housing market and moderate global growth.
The company believes its roofing unit will grow on new construction with flat to potentially improving re-roofing demand. Owens Corning, among the largest producers of fiberglass materials, also said its insulation business should continue to benefit from stronger U.S. residential new construction, improved pricing and operating leverage.