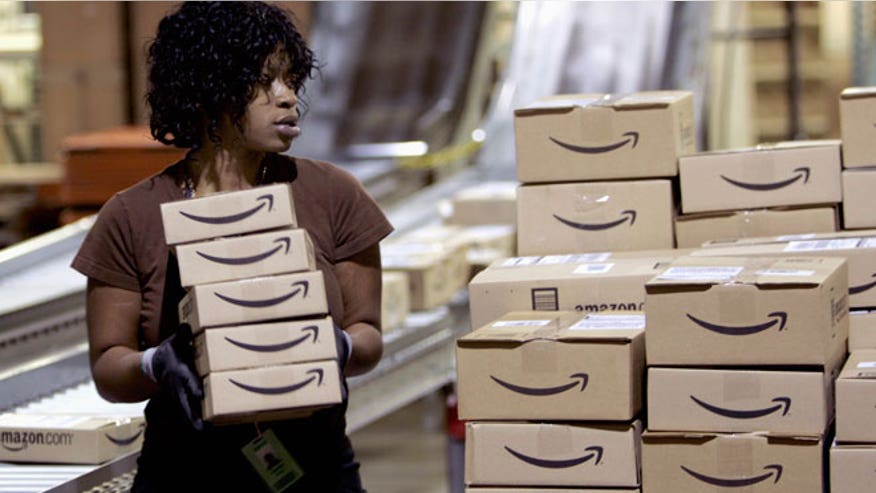 Amazon (AMZN) said Wednesday it plans to hire more than 2,500 new full-time workers across its U.S. fulfillment centers.
This comes after some Amazon.com packages were delayed around Christmas due to an unusual surge in late-season online orders that put a strain on United Parcel Services' (UPS) network. Amazon and UPS offered some customers refunds and $20 gift cards.
The new jobs, available in Chester, Va.; Coffeyville, Kan.; Columbia, S.C.; Dupont, Wash.; Murfreesboro, Tenn.; and Petersburg, Va., will involve picking, packing and shipping customer orders.
Comprehensive benefits packages will be offered, including bonuses and stock awards as well as 401(k) matching and healthcare. Seattle-based Amazon says the median pay of its fulfillment jobs are 30% higher than traditional retail jobs.
"We're excited to announce 2,500 full-time jobs, bringing new employment opportunities to local communities across the country," said Mike Roth, Amazon's vice president of North America operations.
Amazon hired 20,000 full-time fulfillment employees all of last year, half of which started on a seasonal basis.
Shares of Amazon slumped about 1.2% to $357.40 in recent trade.