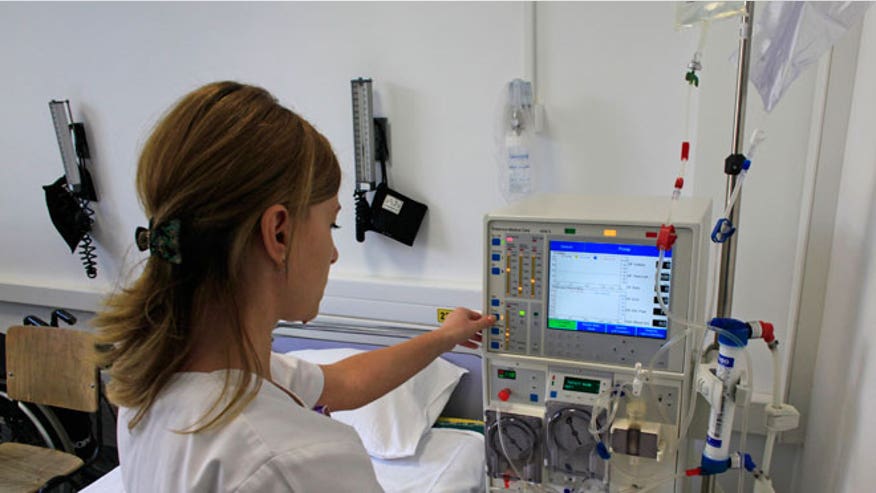 Specialty pharmaceutical company Mallinckrodt (MNK) inked a deal on Tuesday to buy Cadence Pharmaceuticals (CADX) for $1.2 billion as it looks to accelerate its expansion into hospitals through Cadence's fast-growing pain management drug.
The deal, at $14 a share in cash, represents a premium of 27% over Cadence's closing price on Monday. Its shares were up 26.25% to $13.98 in recent trade, while Mallinckrodt's were up 11.3% to $65.97.
Cadence is focused primarily on commercializing products, such as its fast-growing painkiller Ofirmev, for use in hospitals. Sales of Ofirmev, available in more than 2,350 U.S. hospitals, doubled in 2013 to $110.5 million from the year prior.
"We believe Mallinckrodt is well-positioned to further accelerate the trajectory of Ofirmev and realize the full value of this product in the marketplace," Mallinckrodt CEO Mark Trudeau said in a statement.
The company expects Cadence to be immediately accretive to its fiscal 2014 adjusted earnings and "significantly accretive" to earnings in 2015. The boards of directors of both companies have approved of the transaction and it is on track to close in mid- to late March pending customary closing conditions and regulatory and shareholder approvals.
Mallinckrodt says it has entered its debt financing commitments with Deutsche Bank Securities and also plans to use cash on hand to fund the deal.