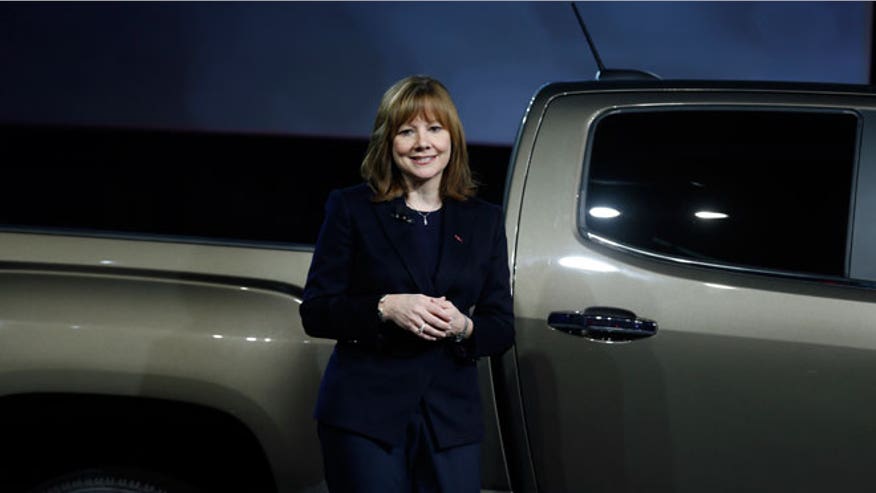 General Motors (GM) said Monday that the car maker's new chief executive, Mary Barra, could receive $14.4 million in total compensation in 2014 depending on the company's performance.
GM said Barra will receive a salary of $1.6 million, short-term incentive compensation of $2.8 million and long-term compensation of $10 million.
The long-term portion is subject to approval of a new incentive plan by GM stockholders at the company's annual meeting in June.
"The $10 million in long-term compensation is what she stands to earn. It must be approved by shareholders at the company's annual meeting in June and it is contingent on company performance," said GM spokesman Alan Adler in an e-mail.
If the $10 million payment is approved, Barra's total compensation will represent a 55% increase over her predecessor, Dan Akerson, who stepped down as CEO in January.
"As a new CEO, Mary's total compensation is in line with her peer group and properly weighted so that most is at-risk," GM Chairman Tim Solso said in a statement. "The company's performance will ultimately determine how much she is paid."