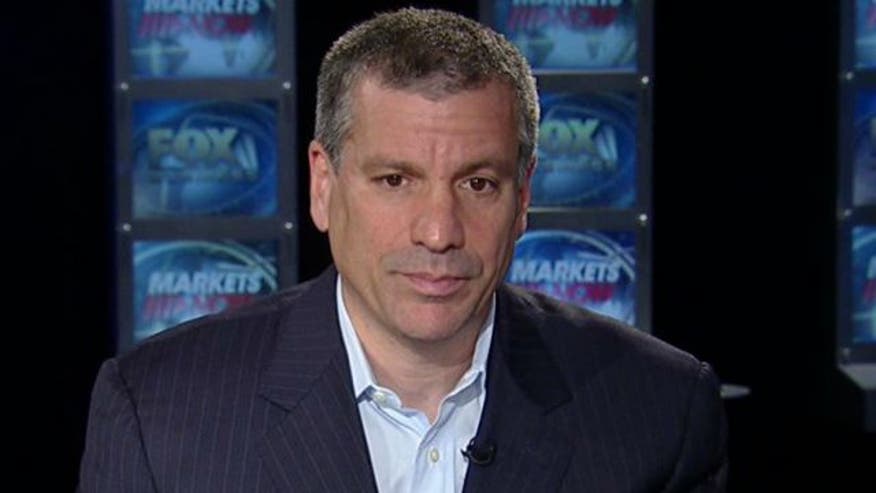 The government's wide-ranging insider trading investigation appears to be winding down despite claims by FBI officials that they have a massive backlog of cases that will lead to many more arrests in the coming months and years, senior law enforcement officials tell the FOX Business Network.
Even so, snaring SAC Capital chief Steve Cohen in the probe remains an "obsession" for government authorities, including people inside the Justice Department that have been investigating insider trading since the crackdown began in 2007.
Cohen hasn't been charged and has said he has done nothing wrong, but various witnesses have alerted law enforcement authorities of speculation that he and his successful hedge fund often relies of illegal insider tips to make profitable trades. The FOX Business Network has learned that the Justice Department received specific authority to wiretap Cohen's telephone in 2007, but found no evidence that led to a charge.
A spokesman for SAC declined comment.
Meanwhile, people inside the U.S. Attorney's Office for the Southern District of New York, which has been the lead prosecutor during the crackdown, say the office is ratcheting back its expectations for further prosecutions, according to people with direct knowledge of the matter.
These people say the cases haven't totally ended, and more prosecutions are likely in the future, just that the levels will drop off. Since 2007, 71 people have been charged in the probe and the government has won 65 convictions including those against hedge fund mogul Raj Rajaratnam, the former chief of the Galleon Group, and former Goldman Sachs board member and McKinsey & Co. head Rajat Gupta.
Gupta was recently convicted of passing illegal insider tips to Gupta and faces 20 years in jail when he is sentenced in October. Rajaratnam is serving an 11 year sentence for insider trading violations.
The lowered expectations don't mean Wall Street traders are out of the woods when it comes to trading on what the government considers material non-public information. People inside the FBI say they are committed to bringing more cases to prosecutors in the future, and that the evidence gathered during the five-year crackdown, much of it through wiretaps, has produced dozens of leads and possible targets.
The FBI was credited with producing the evidence that led to the majority of the convictions in the current probe, including the witnesses and wiretaps that ultimately led to Rajaratnam's arrest and subsequent jail time.
"I wouldn't say the crackdown is over by a long shot," said one person close to the FBI.
That said, prosecutors in the Southern District are dubious that the potential cases currently being looked at now can be translated into successful prosecutions at anywhere near the levels previously seen.
They are also growing increasingly dubious about a possible case against Cohen despite continued interest in whether he or his firm is guilty of trading on insider information. The 2007 wiretap, specifically on Cohen's telephone, meant that prosecutors had convinced a judge that they had probable cause or a reasonable belief that Cohen had traded or knew of trading on illegal insider information following conversations with various cooperators, the FOX Business Network has learned.
According to a person with direct knowledge of the situation, the wiretap was placed on Cohen's telephone for a "short period of time." However, the recorded telephone conversations produced no evidence that could be used to build a case against Cohen or his firm.
Charles Gasparino joined FOX Business Network (FBN) in February 2010 as Senior Correspondent.