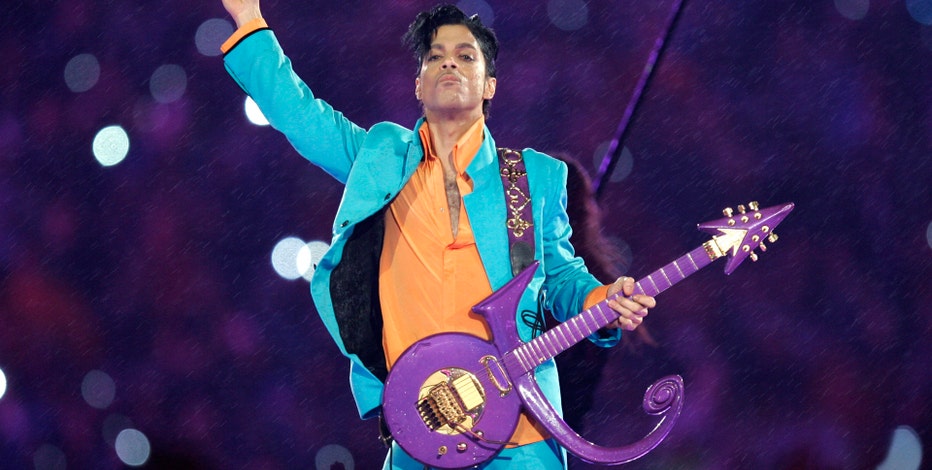 Fans and music collectors will have their chance to claim a piece of Prince memorabilia ranging from a guitar to different outfits worn by the late rock' n' roll great, as part of a two-day "music icons" auction slated to begin May 18.
Some of the property that will be on the auction block will include Prince's Schecter "White Cloud" electric guitar, which was commissioned by the musician in 2002 and styled as the one used in the 1984 film "Purple Rain." The instrument is estimated to sell for $10,000 to $20,000.
Another guitar Prince played — a blue teal "Cloud" guitar — sold last November for $700,000, well above the expected price tag of $60,000 to $80,000, after a bidding war ensued, according to Julien's.
A custom electric blue ensemble worn on stage in a 1999 pay-per-view concert at Paisley Park with Lenny Kravitz will also be available for collectors to bid on, with a presale price estimate of $40,000 to $50,000. Prince's two-piece purple glitter outfit worn on the Jame of the Year and New Power Soul tours in 1997 and 1998 will also be on the block, with a presale price tag of $6,000 to $8,000.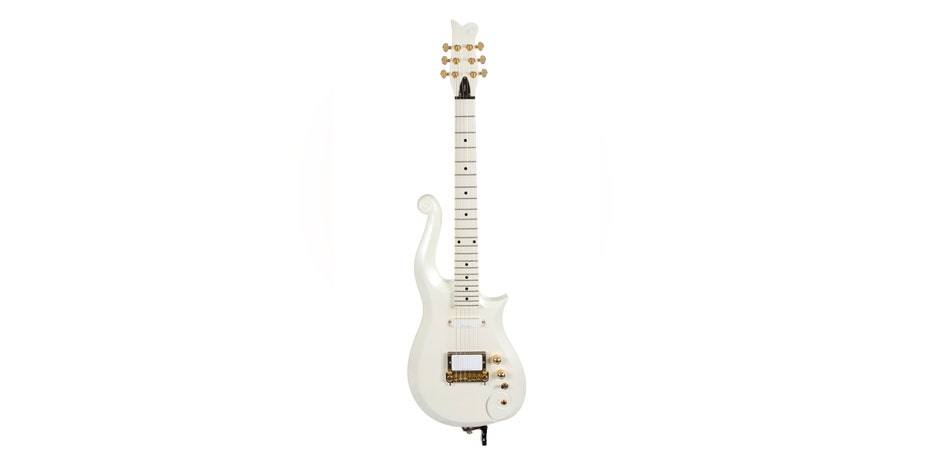 The auction will also feature a long-sleeved lace-up collared blue shirt with matching pants worn by Prince with Jose Arellanes labels, estimated at $10,000 to $20,000, as well as clothing designed by Versace and Prada, record awards, posters, tour schedules, jewelry, backstage passes and set lists.
Prince was found dead in his Paisley Park estate in Minnesota in late April 2016 at age 57 due to an accidental overdose of the painkiller fentanyl, according to the Midwest Medical Examiner's Office.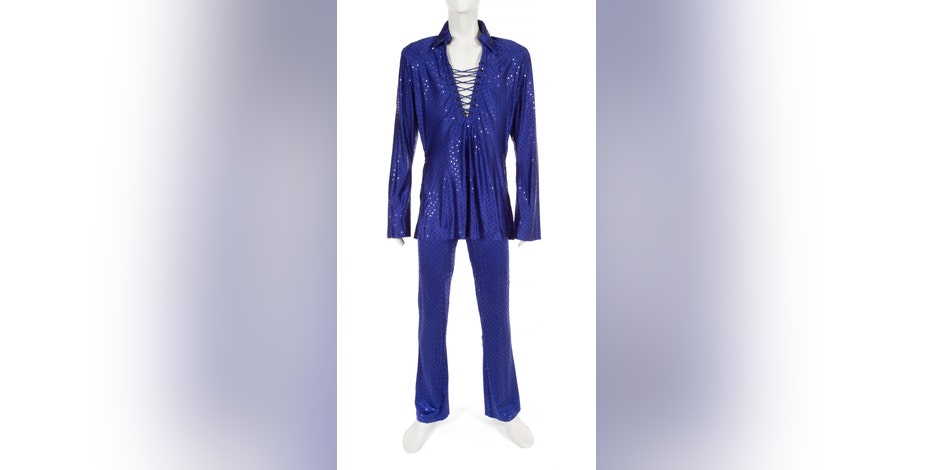 Singer Justin Timberlake performed a tribute to the late pop music icon during the Super Bowl LII halftime show on Sunday, which was held at U.S. Bank Stadium in Prince's home state of Minnesota.
Continue Reading Below
Advertisement