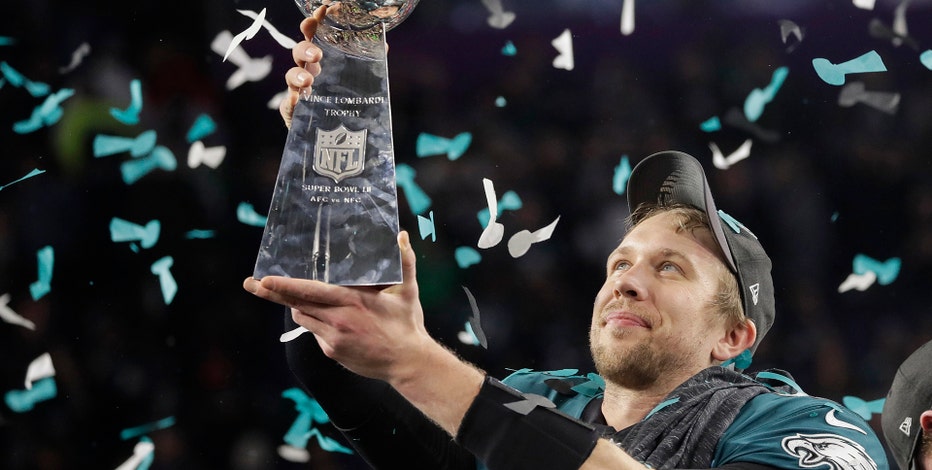 The city of Philadelphia is gearing up for its first—and biggest—victory parade after the Eagles defeated the New England Patriots in Super Bowl LII. It will take place on Thursday, officials said.
"The City of Philadelphia will host a parade this Thursday for our 2018 Super Bowl Champions!" Philadelphia Mayor Jim Kenney tweeted Monday. "Go Eagles! The parade will tentatively start at 11 a.m. at Broad & Pattison, heading north to the Art Museum. Further info will be announced Tuesday at 9 a.m,"
Final details are expected to be released on Tuesday.
Kenney told WIP Sports Radio on Monday that because of cold weather forecasts, the victory parade had to be pushed to Thursday from the previously planned Wednesday date.
The parade, which will be the city's first, will essentially shut down the downtown area, closing roads through Broad Street to Center City, where the team will be escorted around on floats.
Early estimates indicate that up to 3 million Eagles fans are expected to attend, according to local reports. The last time the city hosted a victory parade was in 2008 for the Phillies World Series championship celebration, which drew more than 1 million.
Security is a big concern for the city, especially after multiple Center City structures were vandalized on Sunday night after the Eagles won, including Macy's and the Ritz-Carlton hotel.
Continue Reading Below
Advertisement